BeingSmart: Salman Khan does a Sachin, launches Android smartphone brand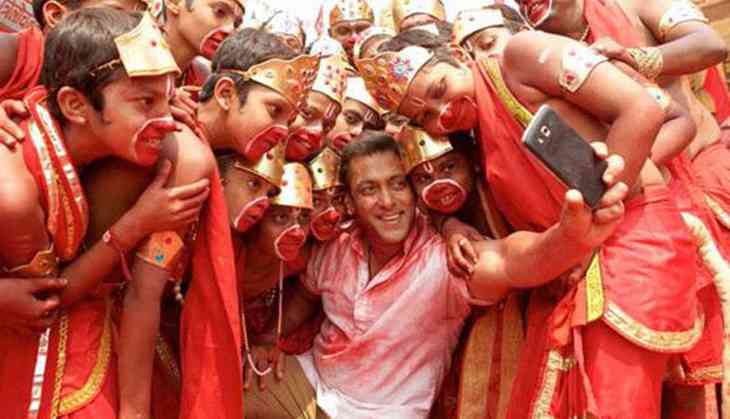 Bollywood superstar Salman Khan has gone ahead and added to his brands. After clothing brand Being Human, Khan has registered a new company, BeingSmart.
While Khan may seem like an odd ambassador of anything 'smart', the 'smart', in this case, doesn't come from Khan himself, but the Android smartphones he intends to market under this brand name.
That's right, BeingSmart is Khan's 'affordable' smartphone company, and will be given equal importance to his Being Human brand. At the moment, Khan is using his star power and clout to get a number of investors on board and, if an Economic Times report is to be believed, he's got an operational management team headed by "a professional with leadership stints at Samsung and Micromax".
Khan has already selected a Chinese plant for manufacturing of the smartphones. The phones will run Android and be in the sub-20,000 price bracket. At launch, Khan's BeingSmart brand will face competition from various Chinese brands such as Vivo, OPPO and even Xiaomi.
Initially, these smartphones will be sold exclusively online and later on in retail stores, including Being Human stores. According to ET, "A small group of executives, along with members of the Khan family, are working out the details."
As with Being Human, profits will be given back to charity and "social work that Salman Khan does with his Being Human Foundation".
Some say that the idea for the smartphone brand came almost two years ago! "A few Indian brands had then shown interest, but eventually backed out due to the high royalty charges he demanded."
But Khan isn't the only celebrity trying to turn his celebdom into tech bucks. In fact, just last month, Sachin Tendulkar tied up with Smartron to launch an exclusive Sachin Tendulkar-branded mobile phone in April. It's the first ever signature series for the master blaster. The company is working under the project name "Rimo SRT".
Smartron has already launched Tendulkar-backed phones such as t.phone and t.book. For now, the company has refused to divulge other details. Leaked details include a fingerprint scanner and Tendulkar's signature on the back. Last year, Tendulkar launched the 'True Blue' clothing
brand, emulating Khan. This year, it's the opposite.
Here are some reasons why Khan's venture will not work:
Flaunt: Fans of Salman will want the product, no doubt, just to flaunt in front of friends and family. But, with an entry point as high as Rs 20,000, that's a little too much for most of his fans who are present in tier-2, tier-3 cities.
Also, most already own smartphones and don't want a second. With Being Human T-shirts coming in at less than Rs 1,000, that entry point is a much easier one to go with. Besides, T-shirts are less prone to breaking.
Outdated software: Knowing the track record of all these celebrity-backed brands, it's bound to have mediocre specifications and an ancient design. Once in awhile, it may come out of the blue and surprise, but do not expect that here at all.
Who trusts a new brand?: All new brands take a while to settle into the market and get a solid base of consumers. With dozens of smartphone brands out there (anyone remember Micromax?), Salman Bhai will have to do a lot to convince his fan-base to go ahead and purchase the phone. No one that isn't his fan base will buy the phone in the first phase unless the phone is the best of the best, which we know it won't be.
Sachin first. Salman next. Sachin may have launched a company but has partnered with a smartphone company that has already launched two phones. Who says Salman's brand will work when he is starting from scratch? Being Smart has no reputable partnerships, except the one
executive mentioned earlier.
Being in Touch: Salman Khan launched an app, Being in Touch, that hasn't done well
Earlier delay: It didn't launch two years ago because Indian firms backed out as royalties were too high. Why will it work now? There is absolutely nothing going for the phone except Salman Khan's brand power.
Take the logo: If you want a Salman Khan branded smartphone, then just do what prospective Apple consumers do. Take any smartphone and slather the BeingSmart logo on it. Done. Just like what Freedom 251 did when it launched. Easy. You won't even have to spend anything.
Unique features: What are the unique features that this smartphone will have. It may get all the basics - 4G, full HD display, and even Android Nougat. But will it have anything to make it stand out in the crowd? Absolutely not. Not even its price point will be stellar. It isn't going to be value for money.
BhaiOS: BhaiOS to be launched to compete with that of iOS? If anyone thinks this is even a remote possibility then they are out of their mind. There will be absolutely zero differentiating factors for this phone. In fact, I don't even think this phone will have a decent
camera.