ASUS Zenfone 3S Max review: It's all about that battery and fingerprint scanner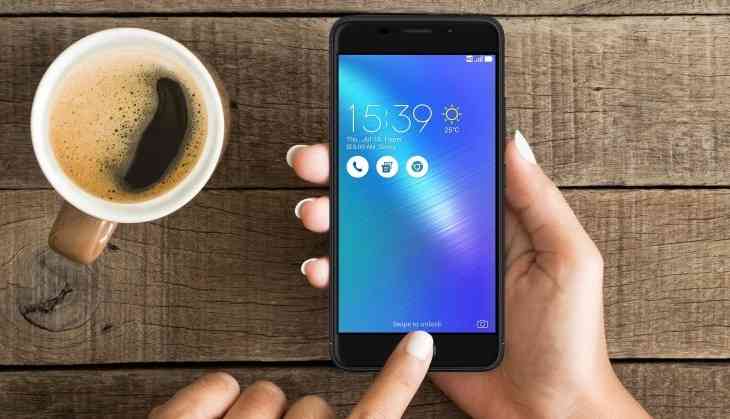 OnePlus released the 3T a few months after the OnePlus 3, keeping the price almost identical. Now, ASUS has done the same by releasing the Zenfone 3S Max just a few months after the Zenfone 3 Max. I reviewed the Zenfone Max 3 a month ago and, at Rs 16,999 for the 5.5-inch display handset, I found it "an overpriced piece of outdated hardware and software".
The Zenfone 3S Max has two major changes from its predecessor. The fingerprint scanner is now on the front of the smartphone, which is(insert link here) better than on the rear. The other change is on the inside. The battery has been beefed up and the Energizer Bunny is now sitting in the corner, hiding under a table.
For those who know close to nothing about the Zenfone Max series, the 'Max' refers to powerful battery thrown into the internals of the smartphone. The 3S comes with a 5,000 mAh battery compared to the predecessor's 4,100 mAh, making for a huge difference in screen-on-time (SOT) and standby battery time, though not living up to the sky-high expectations.
It comes equipped with a perfectly capable but lacklustre 1GHz octa-core MediaTek MT6750 with 3GB of RAM and a mediocre 5.2-inch screen with a 720x1280 resolution. Other than that, it comes with 32GB of storage, plenty for most except those power users. There is a 13-megapixel camera thrown on the rear camera and an 8-megapixel shooter for selfies. The biggest bonus is that it comes with Android Nougat (7.0) straight out of the box and is dual-SIM capable.
Feels good
Where ASUS deserves credit is taking the 5.5-inch display handset of the predecessor and simply shrinking it. What this does is provide for a more solid feel. Slim bezels and rounded edges make this a nice phone to hold in the hand.
In person, the phone looks like eye-candy with its all-metal design. Line it up next to similar smartphones and you won't be able to tell the difference. It just doesn't have that unique edge to its design anymore. It's fairly similar to its predecessor, which is good, but it isn't pushing any boundaries here.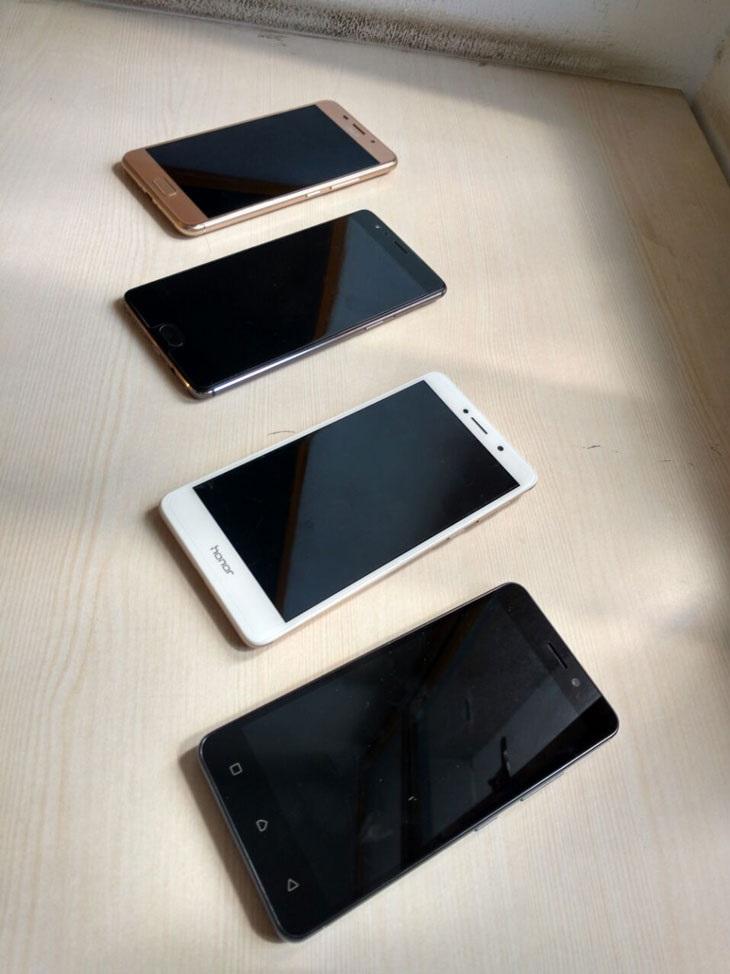 Sahil Bhalla/Catch News
The major difference is at the rear where there is no fingerprint sensor for one to look at. It's been integrated with the home button on the bottom of the front panel. Unlike in the OnePlus 3 series, ASUS has somehow made this a clunky experience and not as seamless as it should be. The fingerprint sensor always wants to indulge in a game of hide and seek. Sometimes it works like a charm and sometimes one must push the damn button to get it to function.
Coming in at 175 grams, it may not be light, but one wouldn't be gaining any muscles using this phone on a daily basis. With the massive battery inside of it, it's a wonder ASUS has managed to not make it any heftier. Its 75% screen-to-body ratio makes for a good user experience when playing games, videos and the like.
Uninspiring display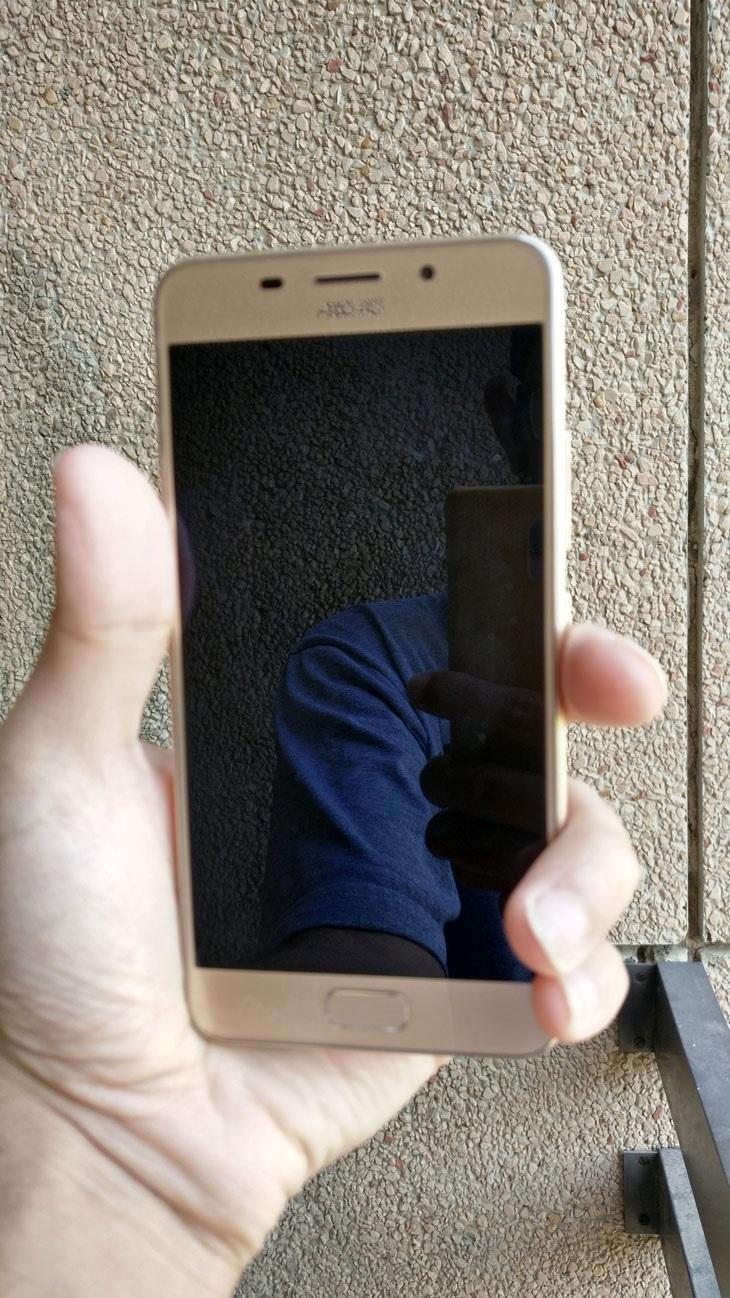 Sahil Bhalla/Catch News
It must have taken a lot for the executives at ASUS to decide upon shrinking the screen. It was an inspired decision, with other manufacturers going the other way. What was uninspiring was the display they put in at the end. A 5.2-inch HD (720p) IPS display with a 2.5D curved glass just felt washed out. In the bright Delhi sun, the low resolution showed its true colours. The display was hard to look at and typing became a menace.
The competition is getting rough these days and with other phones within the same price range sporting a Full HD display, one has to wonder who at ASUS took the decision of not including one. Smaller display does not equal to a better experience.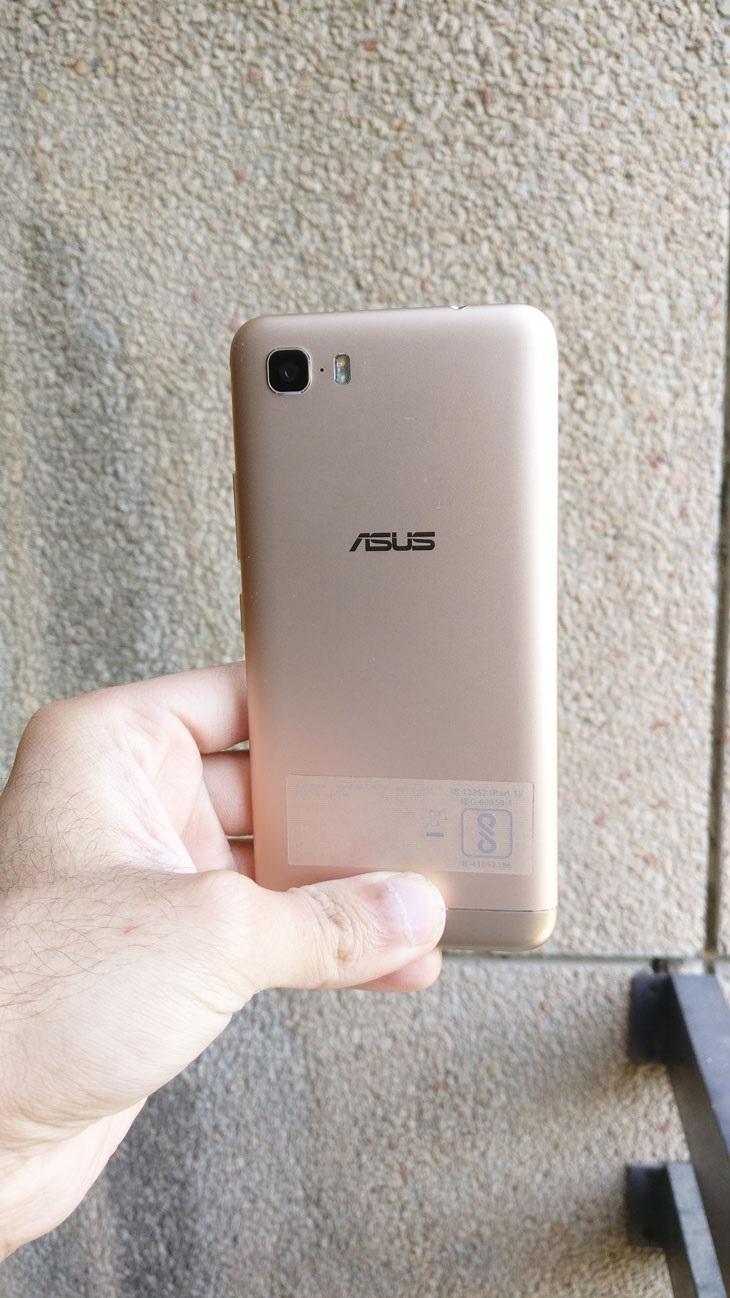 Sahil Bhalla/Catch News
Performance
Again, the 64-bit MediaTek MT6750 processor that is clocked at 1.5GHz and paired along with 3GB of RAM does well with simple multitasking but beyond that, nothing. The competition again has it beat. ASUS could have gone with Qualcomm's Snapdragon 625, used by most mid-range phones these days, but it decided against it, another strange decision. Clearly, this decision has ticked all the negative boxes for those wanting to play games - Need For Speed for example - on it.
Need For Speed works. Works kinda just fine. Start multitasking - WhatsApp, Facebook - while playing the game, and it begins to hang. Far too often.
What redeems the phone is its phenomenal battery life, even though that falls short of what I was expecting when I first got the phone in my hands. With moderate day-to-day usage, I was able to eke out two days and then some. While playing Need For Speed and FIFA 17, the phone's battery would, at times, drain very little but at times, without noticing, it would drain faster than one would like. This made for an overall frustrating experience.
Still, with over 5 hours of SOT and more than two days of standby, this phone trounces the competition in the sub-Rs 15k price range.
That one feature that everyone cares about is no good - the camera. Pick up a phone and hand it to your friend. The first thing they would do is turn on the camera and take a photo, usually of yourself. That is the single biggest feature these days for the common user of a smartphone. It's sad that I have to report that this feature is no good on this phone. The dual LED flash 13-megapixel rear camera is decent at best during daytime outdoors photography. There is an insane lack of detail. The colours look pretty accurate to the naked eye, but that's about it. View them on any large screen and you'll be largely disappointed. I wasn't enthused one bit while using it. Nothing seemed to pop.
Indoors and it's a waste. Lack of detail, lots of noise, and just not photos you'd want to share on your various social networks. It's a well-known fact that the better the photo, the more the likes. The front-camera clicks decent selfies that can be shared via WhatsApp to your friends, but that's about it.
It's the camera app on the Zenfone that shines. I wish it was implemented in other phones in the same price range. There are a tonne of options one can tinker with and that super amazing manual mode. There is even a super-resolution mode that takes four photos and combines them into one 'super' 52MP image.
Overall, though, I wouldn't recommend it for the camera, and that means a number of you simply won't be picking up this phone.
Android Nougat
The fact that it has Android Nougat straight out of the box along with the company's latest ZenUI 3.0 is a win-win situation. Bonus points for ASUS here for not launching a phone with outdated software unlike some of the competition out there.
Final thoughts
It's decent on paper, even looks good when held up close. Take it for a spin in the real-world and that's where you begin to witness the limitations of the phone. The Zenfone 3S is for those who have money to spare and just want the phone for its freaking long battery life.
In India, the phone comes in at Rs 14,999, more expensive than the Xiaomi Redmi Note 4 and probably going to be on par with the Moto G5 Plus that launches in two weeks. Zenfone 3S Max is in an ever-crowding price segment and with the competition getting better and better, ASUS appears to be falling behind. They are falling into the Samsung trend of launching one too many phones in the same price range. Priced closer to Rs 10k and it would have been a much easier sale.
One last thing to note: It's a strange decision for ASUS to keep the older 5.5-inch Zenfone 3 at Rs 17,999 because absolutely no one will be buying that phone now. Even if they wanted a larger screen phone.