Apple is planning to launch over-ear headphones this year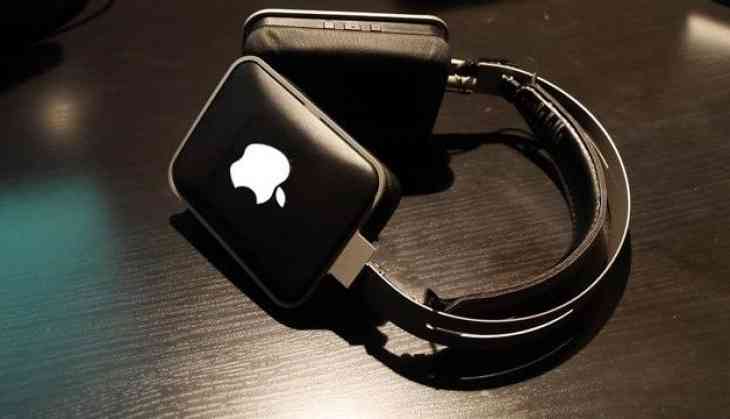 Apple is updating its wireless AirPods and is working on its own brand of high-quality over-ear headphones which could arrive later this year, an analyst said.
According to Ming-Chi Kuo, the most famous analyst with KGI Securities when it comes to Apple, the Cupertino-headquartered giant is set to debut a branded high-end, over-ear headphone with an 'all-new' design to add to its growing audio accessory line-up.
"A specific launch timeline was not provided, but Kuo believes the device is unlikely to debut prior to the fourth quarter of 2018," Apple Insider reported first.
Also Read: Apple using Google's cloud for storing its data
The headphones will likely feature wireless connectivity and the company is reportedly aiming to deliver a device that boasts the convenience of AirPods but with better acoustic qualities.
Similar to Apple's Beats brand, the over-ear headphones could be more expensive than the in-ear AirPods.
The tech giant is looking to pack high-quality audio components that would boost performance, according to Kuo, but those parts come at a price. However, the expected design language of the device is not yet known.
Also Read: This iPhone app can help heart patients monitor their health
The new headphones will probably be wireless since Apple has eliminated the headphone jack from every new iPhone model since the iPhone 7 and 7 Plus.
Any guesses, what Apple's headphones will be called?
There is no information about what these new over-ear headphones will be called. However, whatever we have seen so far, Apple calls the in-ear headphones AirPod, so the headphones could have the prefix Air, although it is just as likely that they will use the Pod name, like the EarPods, AirPods, HomePod, and originally the iPod.
So, we are guessing the names like StudioPods, SoundPods, or AudioPods.
Apple is expected to keep the overall AirPods design unchanged, and will instead focus on internal component upgrades to the W1 chip and an inductive charging case. To account for wireless charging capabilities, like higher thermal requirements and a tweaked external appearance, Apple will use different manufacturing methods, Kuo says.
Read More On Catch: Lava Z50 with Android Oreo Go launched in India