A smart robocop named after Hemant Karkare; Thailand places the first orders for this first Made In India Robo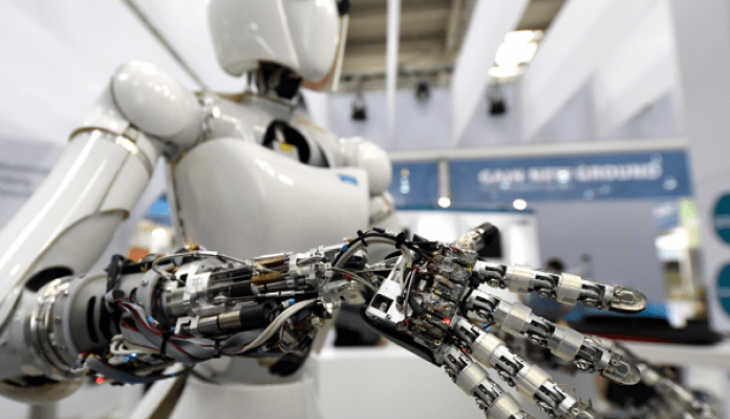 Each year Thailand imports several robots that value up to 780 million baht. When it comes to Robo services, though the major players are Europe, the US, and Japan, India is fast emerging as a front runner.
Launched in 2017, H-Bots Robotics has brought a cutting edge technology to policing. The start-up launched its beta version of 'The smart Robocop' on
December 29
, 2017 and in no time it has risen to great popularity in the international market.
In a telephonic conversation PSV Kisshhan, Founder, H-Bots Robotics said that they have received their maiden order from Pattaya, Thailand of 25 robots, which they would be delivering after August this year.
It is after deploying one Robo in India that the delivery would be made to other countries, stated Kisshhan. "We have spoken to the company in Thailand and clearly mentioned that their order would be delivered only after completing a trial in India".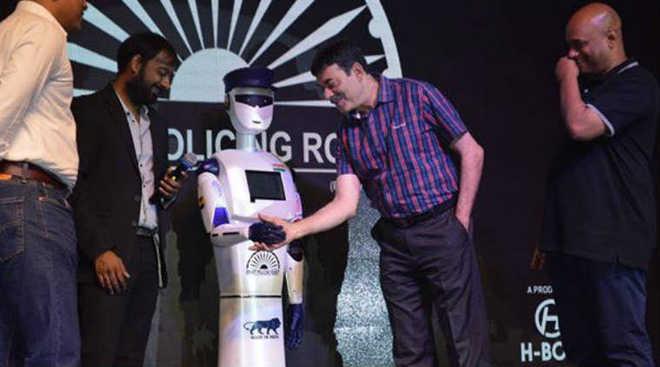 When asked if an order is received from Indian market, he said, "As of now we haven't received any order from India. We haven't started with the commercial deployment in India because we feel India is not yet equipped to accommodate robots whereas countries like Thailand are".
However, while working on the functionality of the robot to make it fit for the Indian market, Kisshhan said they are testing the communication ability of the robot which includes understanding different regional languages spoken in India. Besides this, the company is also developing a software that would make the robot understand different English accents spoken across the nation.
Kisshhan also raised his concern regarding the Indian roads that how they aren't ready for the robots to move easily. "Since, we can't do much about the roads, we are modifying our robots accordingly."

When asked if 'The Smart Robot' will be a part of 'The Smart India Project' he said, "Of course, we are planning for the same but, we haven't approached PMO until now. We are planning to do the same in another 15 days after the testing process is completed".
This ambitious project that started in
July 2017
is the second smart robocop after Dubai real-life Robocop. "Although we started with the application a month later, it is in no way lesser than the one in Dubai. It has the ability to do all that the Dubai Robocop does but it has an additional ability of possessing futuristic body design and artificial intelligence that connects it to Google and Wikipedia."
The life-sized robot named after 26/11 martyr Hemant Karkare is equipped with 360 degrees visible camera, thief identification software, smart policing (maintaining law and order, writing reports, identifying criminal record) inbuilt artificial Intelligence, sensors like ultrasonic, proximity and temperature sensors. Also, it has an automatic charging sensor that ensures it's whereabouts and mapping.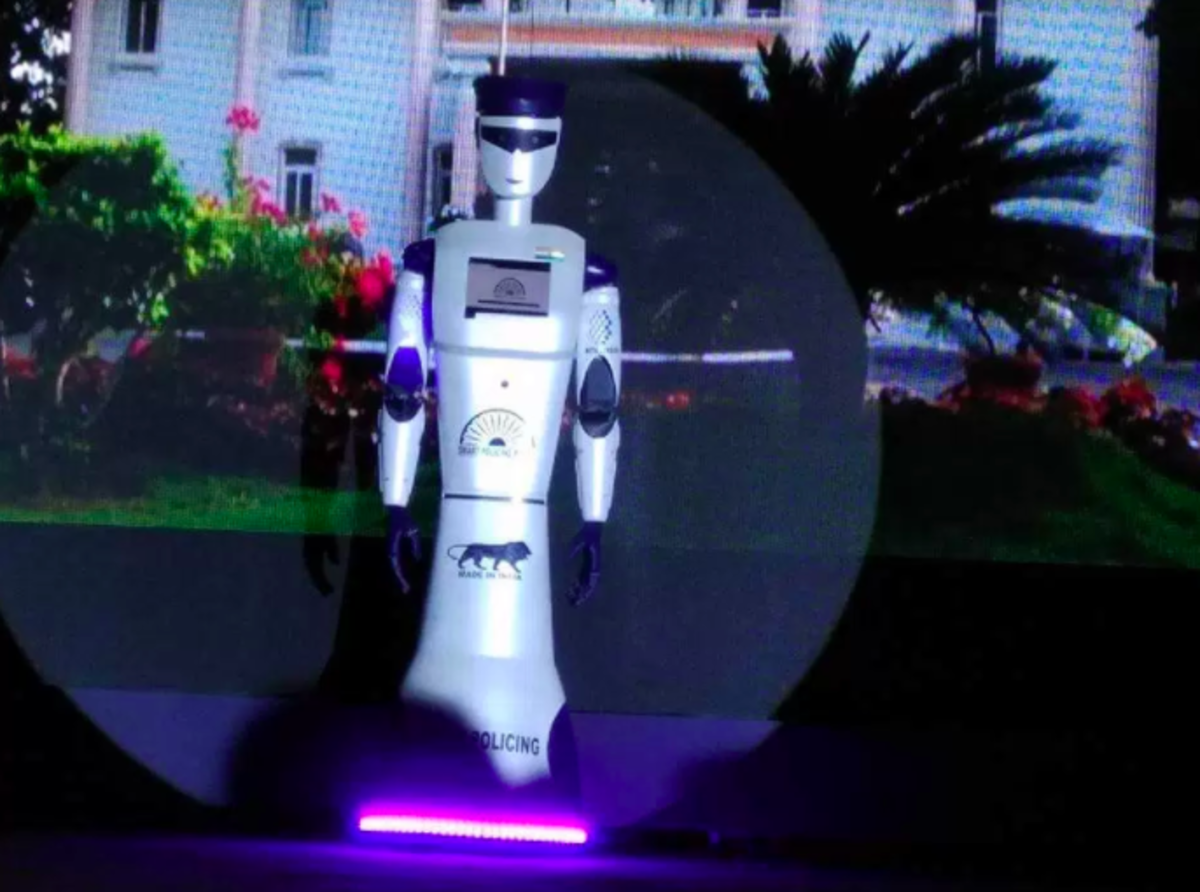 In addition to the above mentioned features, the robot is designed for dual purpose. One for commercialization and other for a social cause. Elaborating on the same, Kisshhan said, "For two-long-years (2015-2017) I traveled extensively across India and mostly in backward and unprivileged villages and districts and tried finding out the major social problem that existed. Thereafter I decided to develop two types of robots. While one would help solve existing social problems other would be for a commercial purpose".
Sharing his futuristic vision Kisshhan said that he has planned 70 R&D labs across the country by 2018 with one lab in each village that would cover 14 social domains and an agriculture robot would be a common domain in each and every R&D labs.