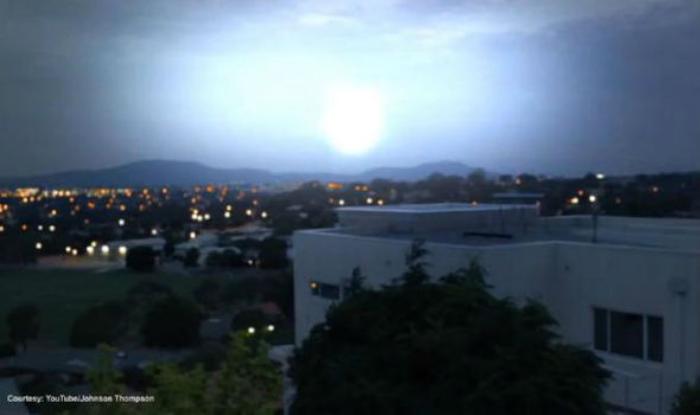 In another weird development, news reports suggest that alien hunters have now captured a UFO coming out of a portal from another dimension in Australia.
According to Express.co.uk, "The event caught on camera is said to show the "expanding brilliance of a ball of light" and the "the doughnut-shaped afterglow" which believers claimed suggested a UFO had exitited a worm hole or space-time inter-dimensional portal."
YouTube user, David Tefler, earlier claimed that he saw a UFO entering a portal.
He captured the entire incident on his camera.
Watch video:
Astronomers and meteorologists from Australia have dismissed it as a mega case of ball lightening, but Tefler claimed to have seen a saucer which opened the portal.
"The debate became quite pseudo scientific with technical discussions about the alleged off-the-planet technology being used. Some spoke of "Einstein-Rosen bridge stargate" devices, and how alines may use them to hurdle normal barriers of space and time. An aurora-like red and blue hue was of particular concern, with claims that was proof enough it was a UFO exiting a worm hole", reports the website.