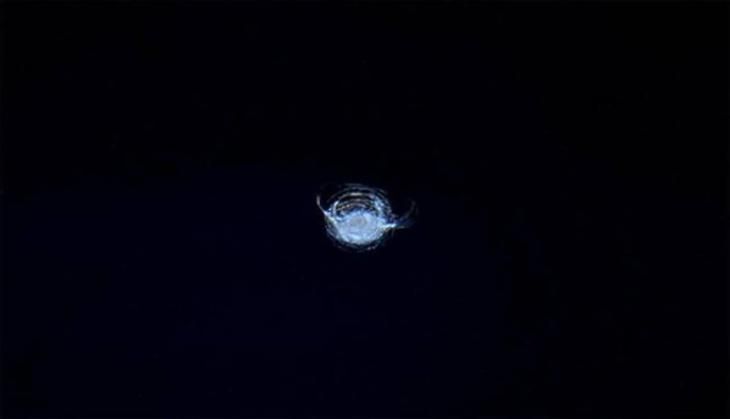 British ESA (European Space Agency) astronaut Tim Peake, who is working on board the International Space Station, has shared a picture of a 7-mm crack on the window of the Cupola module of the space station.
In a tweet, the astronaut confirmed that space debris was responsible for the crack.
The European Space Agency has said that the windows of space stations are often hit by tiny objects, which can't affect the astronauts because of the extensive shielding around all vital crew and technical areas. However, larger objects were capable of shattering a satellite or spacecraft into pieces.
"An object up to 1 cm in size could disable an instrument or a critical flight system on a satellite," the ESA said in a news release.
"Anything above 1 cm could penetrate the shields of the Station's crew modules, and anything larger than 10 cm could shatter a satellite or spacecraft into pieces," the ESA said.
Often asked if @Space_Station is hit by space debris. Yes – this chip is in a Cupola window https://t.co/iH87Dt80yV pic.twitter.com/7ZvVs4myM0

— Tim Peake (@astro_timpeake) May 12, 2016