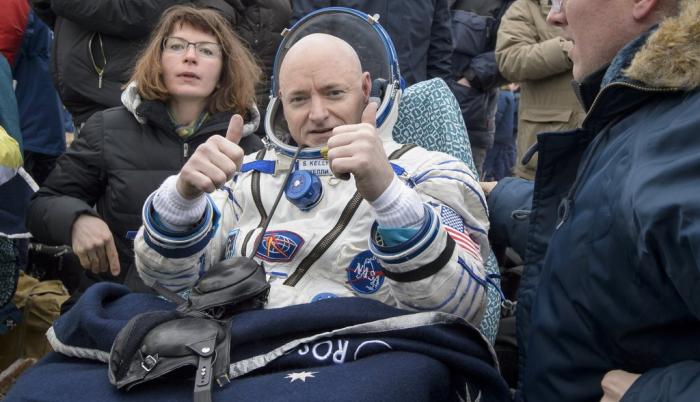 NASA astronaut Scott Kelly will retire from the space agency on 1 April - ending his 20 years of service.
The announcement from the 52-year-old comes barely two weeks after he returned to Earth from his eventful, and wel-documented year in space.
"This year-in-space mission was a profound challenge for all involved, and it gave me a unique perspective and a lot of time to reflect on what my next step should be on our continued journey to help further our capabilities in space and on Earth," Kelly said.
Kelly has been to space four times - beginning with a trip to service the Hubble Space Telescope in 1999, Techcrunch reported.
-ANI