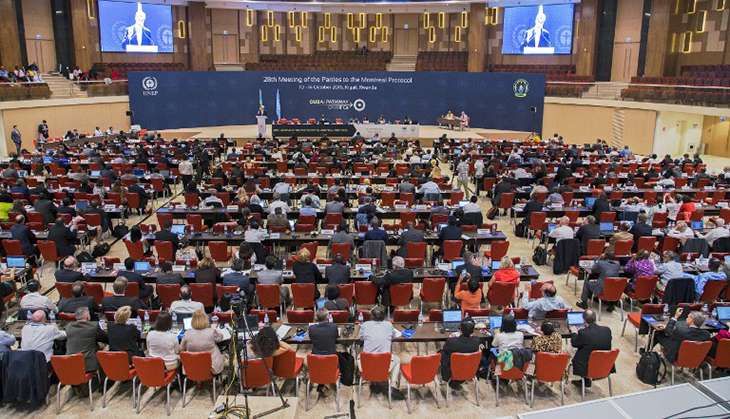 In a landmark step to combat climate change around 200 nations including India settled on a deal on 15 October to cut the use of hydrofluorocarbons (HFCs).
The substance, which is commonly used in refrigeration and air-conditioning, traps thousand times more heat in the earth's atmosphere than CO2.
The 15 October agreement has been named the Kiglai Amendment, as it was negotiated in the Rwandan capital.
Also Read: India inks historic deal to phase down climate-damaging HFCs
Negotiators and policymakers held intense deliberations to iron out differences concerning the amendment to the Montreal Protocol to reach the Kigali Amendment to phase down the use of hydrofluorocarbons (HFCs).
What is the Montreal Protocol?
The Montreal Protocol on Substances that deplete the Ozone Layer is a landmark international agreement designed to protect the stratospheric ozone layer. The treaty was originally signed in 1987 and substantially amended in 1990 and 1992.