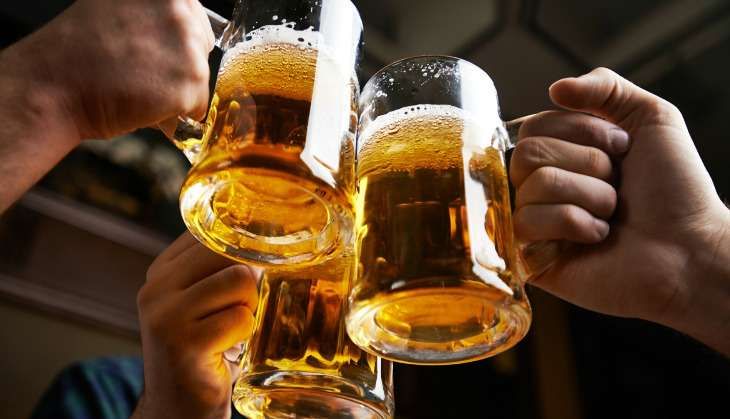 A bunch of scientists from the United States are set to launch a plan to find out a way to brew beer on the moon. Okay, the moon may have some human-made infrastructure and all those fancy malls in the future, but as of now brewing our favourite alcoholic beverage seems to be the most important experiment.
Well, interestingly this will not be the first time when alcohol made it to space or even moon. Take a look at these interesting instances when astronauts enjoyed liquor in space -
1) You think you know all about the Apollo 11 mission? Think again. NASA astronaut Edwin "Buzz" Aldrin took communion on the moon's surface. He ate and drank the wine and bread he brought from Houston. Aldrin actually recounts the way the wine "curled" up the side of the cup gracefully, however NASA apparently wasn't enthusiastic enough with this idea.
2) A team from Colorado actually brewed a very small amount of beer on one of NASA's space shuttles as part of an experiment. NASA says that yeast showed a strange behaviour when brewing in space. However, the beer was more or less the same as it is on the Earth.
3) A report says that a team of cosmonauts drank doctor-recommended cognac on the Mir space station in 1990s.
4) As part of an experiment, Ardbeg Whiskey was aged on the International Space Station for over two years before it was flown back to Earth.