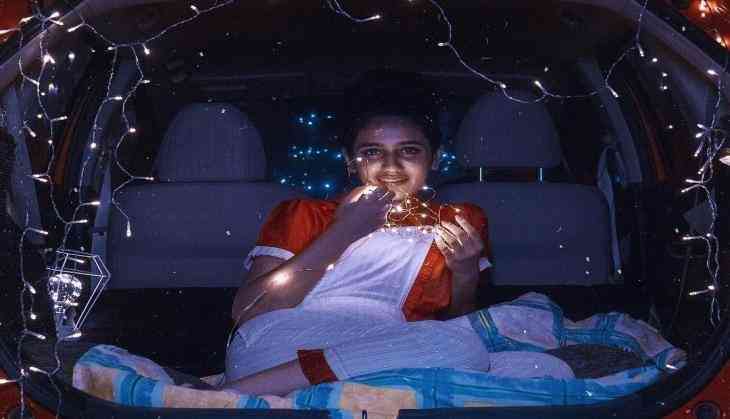 Internet sensation Priya Prakash Varrier who is known as a wink girl aswell is hitting the headline once again with her sizzling and hot photo shoot where she is engrossing a perfume brand along with two more beauties which will blow your minds off. Priya is known for her killer looks but in this recent shoot, she appeared to be sweet and simple.
In the photo, we can see her sitting along with two hotties one of them is Sneha Ullal of movie Lucky: No Time for Love actress who romanced Salman Khan in her debut film while the other one is Kriti Verma who made her entry into the entertainment world through Bigg Boss 12.
Here look at the pictures below:
Recently, Priya also posted this picture on her Instagram handle where apart from appreciation she was also criticised of copying a caption and posting it on her insta post.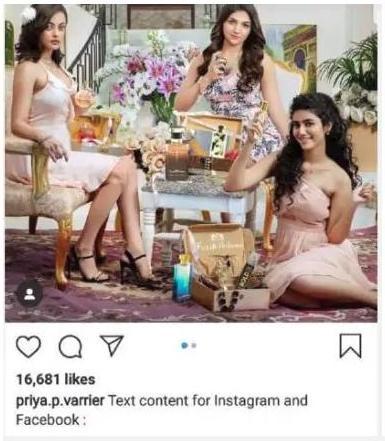 Priya Prakash Varrier
The actress rose to the fame where she was seen winking her co-star Rohan Abdul Rauf in the film the moment this video went viral fans went crazy and as per the demand makers after that released when one more video where she was seen kissing Rohan in the school premises which was also appreciated and aswell criticised.
Also Read-
Somya Seth's husband Arun Kapoor had criminal background? Navya actress hints in Instagram post