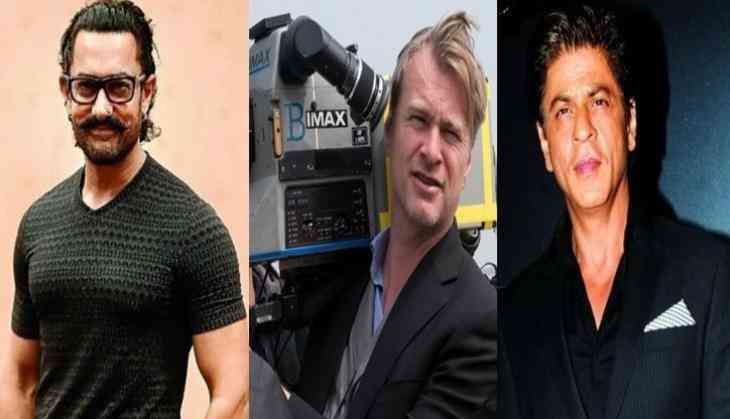 Pic: Aamir Khan, Christopher Nolan, Shah Rukh Khan
Popular Hollywood filmmaker and the director of blockbusters Inception, Dunkirk and the Batman series Christopher Nolan is all set to visit India soon. Reportedly, the legendary filmmaker will arrive in Mumbai on March 29 and will stay in the city till April 1. The master director will be accompanied by his wife and film producer Emma Thomas as well. Christopher Nolan will be attending a private dinner on 30 March which will be hosted in his honour as well.
Interestingly, Christopher Nolan will meet many eminent personalities from the Indian film industry on March 31 including Amitabh Bachchan, Kamal Haasan, Mani Ratnam, Aamir Khan, Shah Rukh Khan, Santosh Sivan, Shyam Benegal, Anurag Kashyap and Farhan Akthar as well.
There are also reports that a special 70mm IMAX film screening of the Oscar winning movie Dunkirk is scheduled to be screened in Mumbai.