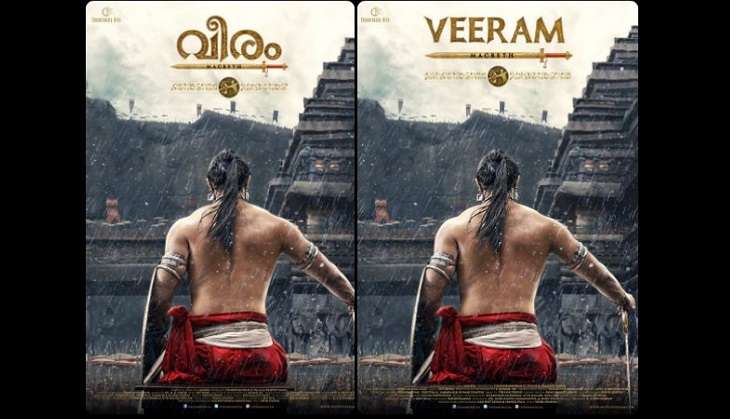 The trailer of the much-awaited Malayalam film, Veeram is out. Directed by three-time-National award winner and veteran filmmaker Jayaraj and jointly produced by Chandramohan D. Pillai and Pradeep Rajan, the film has been made on a huge budget of Rs. 35 crore. The film is also touted as the biggest Malayalam film ever made till date.
Veeram stars Kunal Kapoor, Shivajith Nambiar, Himarsha Venkatsamy, Divina Thakur and Aaran in lead roles.
The one-minute and forty-two-second trailer begins with the introduction of the main character, Chandu Chekaver played by model-turned-Bollywood actor Kunal Roy Kapur. The actor's looks are tailor-made for the role thanks to his long hair and athletic body. While the trailer is visually stunning for its VFX works, it also showcases the lovemaking scenes between Kunal and the two leading women if the film, Himarsha Venkatsamy and Divina Thakur. Himarsha essays the role of Unniyarcha while Divina will be seen portraying the role of Kuttimani.
However, the main highlight of the trailer are the epic-war scenes choreographed brilliantly by Hollywood film stunt director, Allan Poppleton of the Lord of the Rings and Avatar fame. The trailer also shows crisply cut shots of popular Kerala martial arts forms, sword fights and Kalaripayattu.
Reportedly, out of Veeram's total budget, Rs. 20 crore have been used for the VFX-graphics works of the action scenes. The movie is the fifth installment in director Jayaraj's Navarasa series. It is an epic historical drama, adapted from legendary poet Shakespear's classic Macbeth.
Veeram is being made as a trilingual in Malayalam, Hindi, and English as well. The music of the film has been done by Jeff Rona while the cinematography by National-award winner, S.Kumar. Veeram is slated to be released later this year.