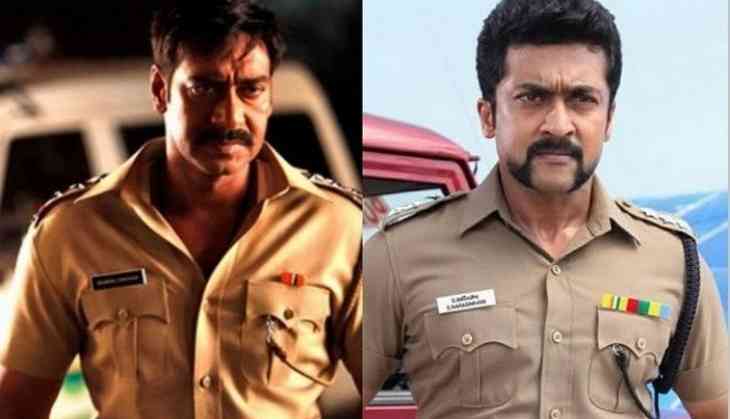 Pic1: Ajay Devgn, Pic2: Suriya
It's known that after the super success of Singam and Singam II, Tamil superstar's recent release Singam III is slated to be remade in Bollywood as well. Though everyone expected Rohit Shetty to do the third series of Singam franchise as well, noted cinematographer Ravi. K. Chandran stated that he will be making his directorial debut with Hindi remake of Singam III. He also added that unlike the first two installments, Ajay Devgn will not be doing the lead role as veteran Bollywood superstar Sunny Deol has been finalised to reprise Suriya's role in the film.
However, in an interesting twist, Rohit Shetty on 3 September confirmed that except for him and Reliance Entertainment, no one can remake Singam III in Bollywood as the franchise copyrights of the Suriya starrer is with them.
Rohit Shetty stated:
"Yes, all copyrights are with us to make any films as part of the Singham franchise as well as use the name in the film titles, hope this clears the recent rumours on the same."
Meanwhile, the makers of the Suriya starrer issued a press release statement:
"We would like to inform once again and reiterate that all titles, copyrights and trademarks relating to the Bollywood Singham franchise belong solely to Reliance Entertainment in its whole. "News of any other production house or film entity reporting to make Singham 3 or any feature film on Singham is inaccurate and baseless."