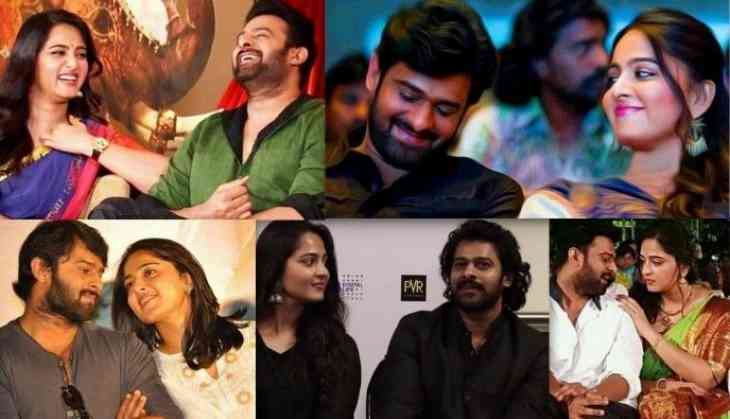 Pic: Prabhas and Anushka Shetty
The marriage rumours of Telugu superstars Prabhas and Anushka Shetty are not new on social media. Both the Telugu actors enjoy a huge fan following and their beloved fans fondly call them as 'Pranushka'. In fact most of their fans want the Baahubali star-duo to get married as soon as possible.
Though there is no chances of marriage between Prabhas and Anushka, the former recently made an interesting statement in an interview given to a leading daily.
The Rebel actor had revealed that both him and Anushka are long time family friends and always want to be like that. However, the actor did not hesitate in saying that he often gets a doubt if there is something between him and the Devasena of Baahubali.
Prabhas was quoted as saying:
"I and Anushka are good family friends from a long time, and we want that to be it. We usually laugh off these dating and marriage rumors, but sometimes I too get a doubt if there is something between us. But in reality, there is nothing such".