Pic: Ajay Devgn and Akshay Kumar, Mammootty and Mohanlal
It's known that Bollywood actors Akshay Kumar and Ajay Devgn's upcoming films Kesari and Sons Of Sardaar: The Battle of Saragarhi are based on the great battle of Saragarhi. The battle of Saragarhi is said to be one of the bravest battle fought in India and both the Bollywood superstars have decided to make films on the same topic.
And now, similar to Akshay Kumar and Ajay Devgn , Malayalam superstars Mohanlal and Mammootty have confirmed to act in different films with the same topic. While Mohanlal will team up his friend and director Priyadarshan for a biopic based on the great naval chief Kunjali Marakkar, Mammootty too will be donning the same role in cinematographer-turned-director Santhosh Sivan's film titled Kunjali Marakkar. In fact, the makers of Mammootty film went a step ahead and released the first look poster of the film as well.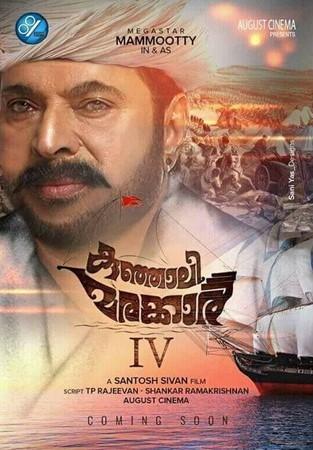 Pic: Mammootty in Kunjali Marakkar
It will be interesting to see which film will hit the screens first as both the makers of Big M's of Malayalam cinema revealed they are not planning to skip their projects.