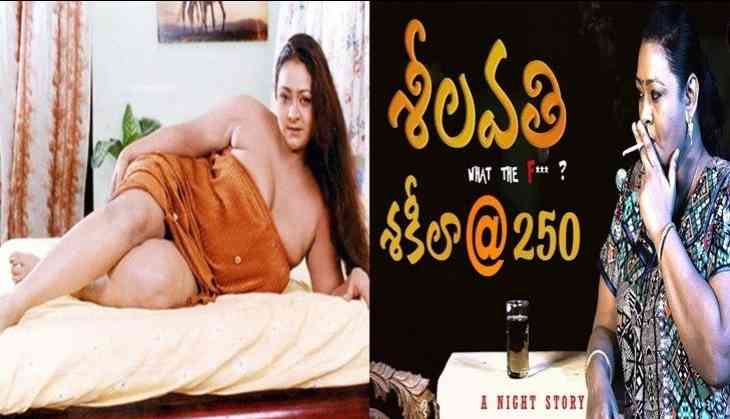 Pic: Shakeela (file pic), Seelavathi poster
The teaser of popular South Indian adult film star Shakeela's upcoming film Seelavathi - What The F*** ? has been released. Directed by Sri Raam Dasari and produced by G Studios, the film marks Shakeela's return as the female lead after a 10-long year gap. Tipped to be a supernatural thriller, Seelavathi - What The F*** ? is said to be the 250th film of the adult film superstar.
The 40-second long teaser shows Shakeela sits with two kids and stares into the camera in a frightening look. The official poster of the film features Shakeela smoking a cigarette.
Shakeela, who mainly featured in adult South Indian films was once a tough competitor for the Malayalam superstars Mammootty and Mohanlal at the Kerala Box Office. In fact, her 2000 Malayalam film Kinnara Thumbikal went on to become one of the biggest hits of the year. Made for a small budget of Rs. 12 lakh, Kinnara Thumbikal has grossed a whopping Rs. 4 crore at the Box Office. The blockbuster film later dubbed in many more languages as well.