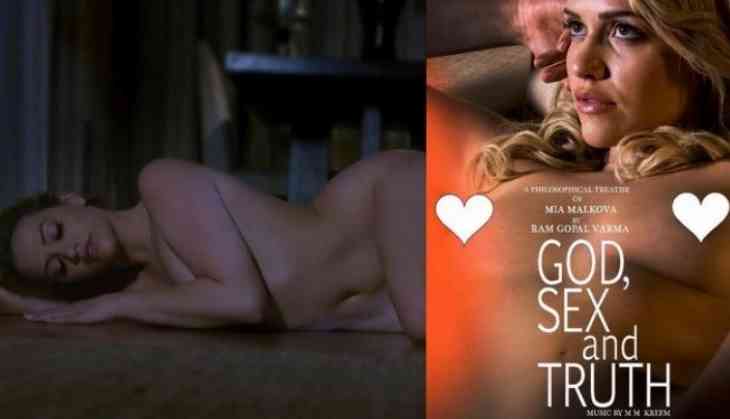 Pic: Mia Malkova in God, Sex and Truth
Popular Telugu-Bollywood filmmaker Ram Gopal Varma's adult web film, God, Sex and Truth has been released online on Friday. And as expected, the erotic film has set the internet on fire and had gone viral across the social media. God, Sex and Truth marked the Indian film debut of porn star Mia Malkova. The response to her naked scenes in the film was so huge that the server of the official channel that streamed the film crashed within hours on its release day.
And now, Ram Gopal Varma has announced that he is going to make a sequel to God, Sex and Truth. The controversial filmmaker took to his Twitter page to confirm the same.
"Owing to the FANTASTICALLY AWESOME response to #GST, I am starting #GST2 very soon..May God Be With Me and GST Lovers", RGV tweeted.