The much-awaited film of the year, the Rajinikanth-starrer Kabali is just two days away​ from its grand theatrical release. The films stars the Thalaiva in the role of a don who fights for the rights of the Tamil people in Malaysia. Kabali also stars Radhika Apte, Dhansika and Kishore.
Interestingly, apart from a 30-second teaser, the makers of the film have not released the film's trailer yet. Producer Kalaipuli S Thanu stated that he had no interest in releasing the trailer as the super hit producer was confident about the teaser's positive response. To say that the teaser of the film, which released on 30 April, was well-received would be an understatement, as it took the entire social media by storm - crossing 25 million views on YouTube, to become the first Asian film to achieve the feat.
The PA Ranjith-directorial has already created huge interest and the craze for the action-thriller, thanks to the positive response to the film's teaser, Santhosh Narayanan's super hit music and of course the presence of megastar Rajinikanth.
On this Kabali fever, Catch lists 10 smart promotional activities that prove that the Rajinikanth-starrer is the most promoted Indian film ever in recent times.
1) Air Asia Kabali flights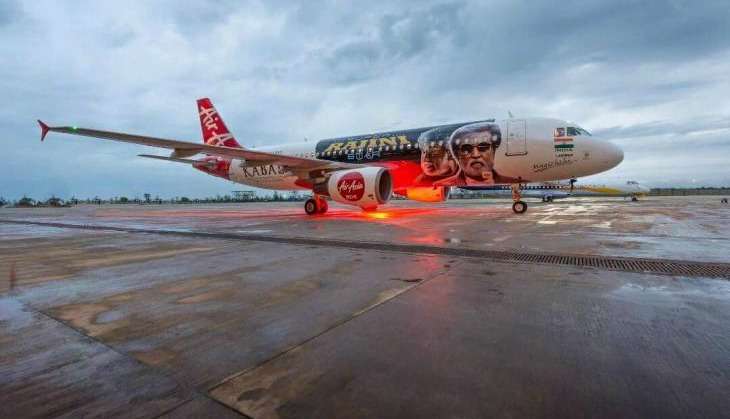 Air Asia airlines, Kabali's official airline partner's unique strategy to promote the film is to arrange a special flight painted with Kabali posters featuring Rajinikanth. The special Kabali flight will depart from Bengaluru to catch the first day first show in Chennai on 22 July, 2016.
2) Airtel sim cards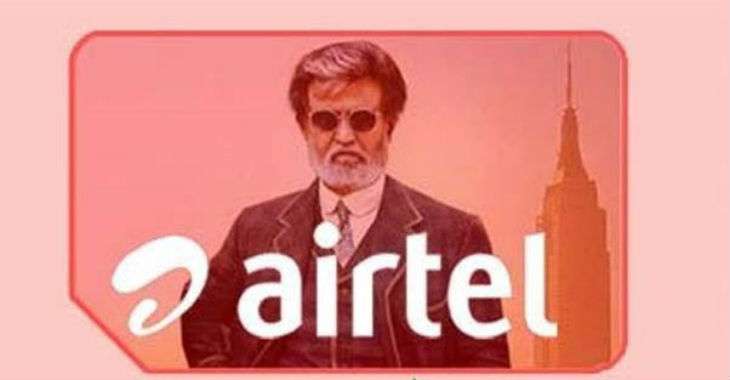 Bharti Airtel, a leading telecom company in India, launched some exclusive services includingKabali branded Airtel SIM cards and special Kabali recharge packs with unlimited 2G internet and Hello Tunes. Airtel also released an exclusive SMS channel where customers can wish the Thalaiva ahead of the film's release.
3) Cadbury Superstar's Five Star
Cadbury India partnered with Kalaipuli S Thanu's V Creations and promoted their popular chocolate 'Five Star' as 'Superstar's Five Star'.
4) Muthoot Fincorp's Kabali silver coin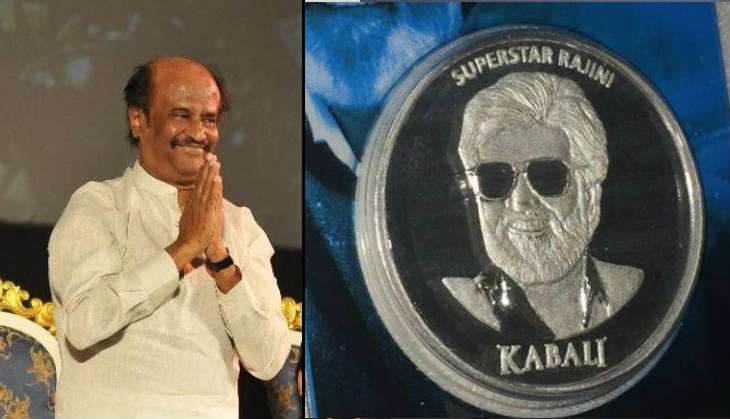 Muthoot Fincorp, a non-banking finance company introduced Kabali silver coins with Rajinikanth's face etched on it. The coins will be available in denomination of five grams and ten grams, a 10 gram pendant and a 20 gram coin for fans, price between Rs 300 and Rs 1400.
5) WhatsApp Kabali emoji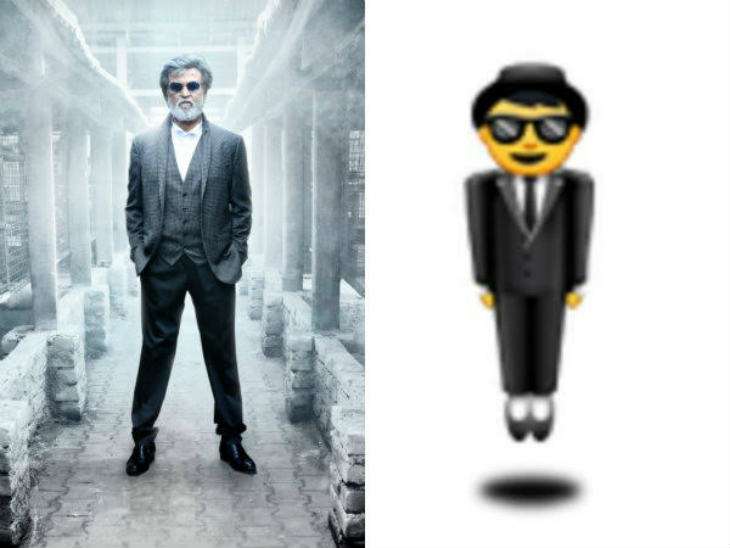 WhatsApp application, one of the most popular messaging apps, added an emoji based on Rajinikanth's look from Kabali as a tribute to him. The Kabali emoji was in typical Rajini style with a black blazer and sunglasses.
6) Amazon's Kabali T-shirts and accessories
Amazon introduced special Kabali T-shirts, key chains, mini statues, mugs and mobile cases and all of them sold like hot cakes.
7) PVR's special digital Kabali poster
PVR, the official multiplex partner of Kabali is offering the audience a special digital Kabaliposter with the PVR logo on it from the release date, 22 July across all PVR cinemas in India. It has also acquired exclusive rights to sell Kabali accessories at its cinemas.
8) Kabali bus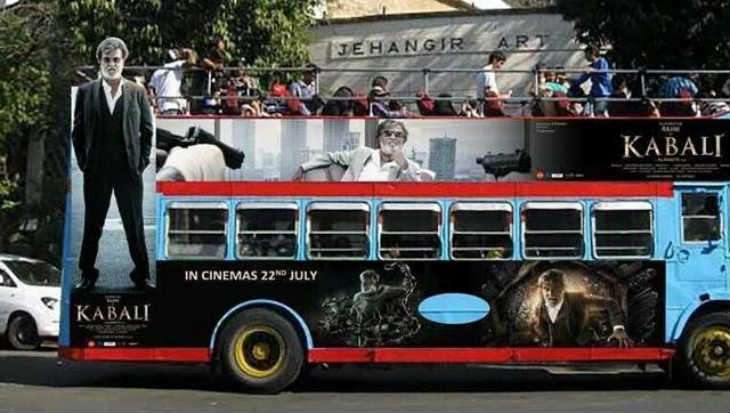 Fox Star India, the leading distribution company which had acquired the rights of Kabali in north circuit, had introduced a special bus in Mumbai. A double deck bus, named 'Kabali Bus' painted with film posters on it will start from Wadala bus depot to InOrbit Malad via Aurora theater in Matunga. It will stop at Dadar, Bandra and Andheri.
9) 600 kg Kabali chocolate statue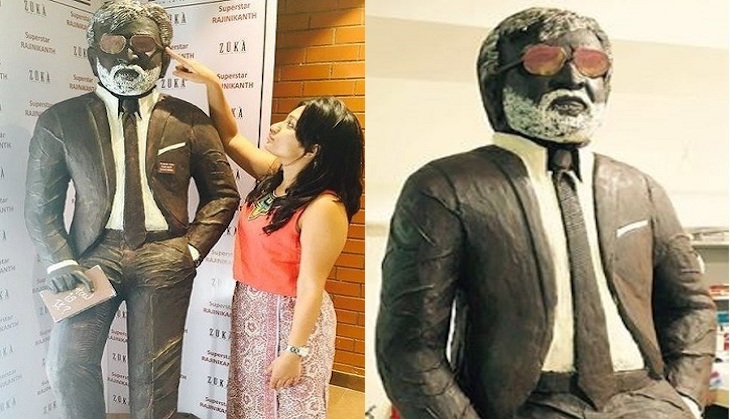 A bakery owner in Chennai has created a huge chocolate statue of Rajinikanth in Kabali's avatar. The statue has reportedly been made using 600 kilograms of chocolate. The chocolate statue has turned into quite an attraction and the bakery has reported huge crowds thronging to take a selfie with the statue.
10) Mohanlal and Akshay Kumar's love for Kabali
The Malayalam super star had bagged the Kerala rights of Kabali for a record price of Rs 7.5 crore under his home banner Max Lab Cinemas and Entertainments and with this deal, the Thalaiva film becomes the top non-Malayalam film to do so. Mohanlal is planning big with the Kerala rights of Kabali as the actor is planning to distribute the film in a record breaking 250 screens across his state. The Lalettan is also planning to have as many as eight shows of Kabaliin a majority of screens, which means the film's opening day numbers are sure to become the all-time highest opener in Kerala.