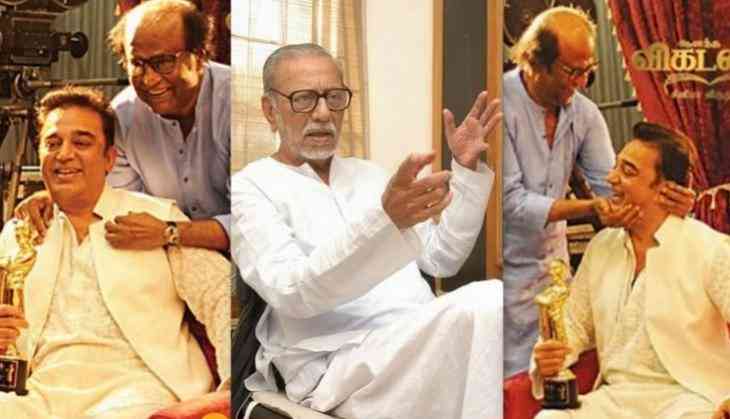 Pic: Kamal Haasan, Rajinikanth, Charuhasan
While the entire Tamil Nadu is waiting for the political entry of two biggest stars of the state, Rajinikanth and Kamal Haasan, the latter's brother Charuhasan has a different take on the same.
According to Charuhasan, politics is not Rajinikanth and Kamal Haasan's cup of tea. The veteran actor-director went on to say that his brother and Rajinikanth can only get 10% votes in Tamil Nadu. He also stated that people in Tamil Nadu will not vote just for their glamour and stardom.
Charuhasan was quoted as saying, "Kamal and Rajinikanth can only get 10% of votes in Tamil Nadu because the other powerful parties will get the remaining 90% votes. People in Tamil Nadu will not just vote for glamour." (SIC)
Meanwhile, Kamal Haasan is all set to announce his entry into politics on November 7th, on the occasion of the actor's 63rd birthday.