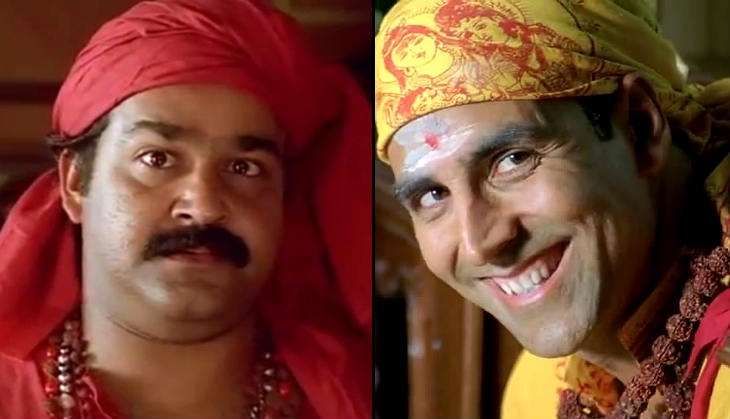 Hit actor-director duo Mohanlal and Priyadarshan won over the Box Office with their recent thriller, Oppam. The film, which hit the screens on 8 September, marked the return of one of the Kerala film industry's most celebrated actor-director duo. After the success of Oppam, Priyadarshan is expected to start work on his 91st film, a comedy with Bollywood star Akshay Kumar.
In a recent interview with a leading Malayalam daily, Priyadarshan revealed the fascinating link between his work with Mohanlal and his equation with his favourite Bollywood actor, Akshay Kumar. He said:
"Many people asking me whom I'll cast in the Bollywood remake of Oppam and how can I compare their acting to Mohanlal. My answer is simple! If I remake Oppam in Hindi, I don't expect Mohanlal's acting skills from other actors. I have done maximum hits of Mohanlal in Bollywood with Akshay Kumar. Whenever I work with Akshay, I don't expect Mohanlal's acting from him. But if I gets 50% of Lal's acting from him, Bollywood audiences are happy, and that matters the most."
Interestingly, Akshay has struck Box Office gold with all his Bollywood remakes of films starring Mohanlal. Four of these remakes, Garam Masala (Boeing Boeing), Bhagam Bhaag (Nadodikkattu), Bhool Bhulaiyya (Manichitrathazhu) and Khatta Meetha (Vellanakalude Nadu) were commercially successful at the Bollywood Box Office.