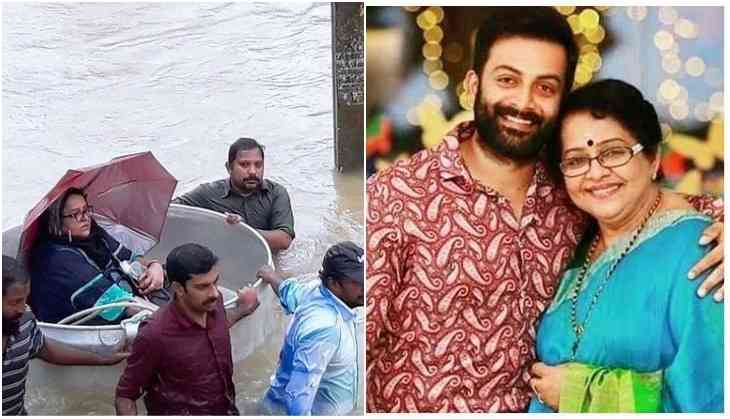 Kerala is going through a tough time these days as the whole state is under the devastating floods and landslides. The state is under the biggest disaster in the last 90 years that has killed more than 160 people. This flood has not left anyone and even the Mollywood actors are facing a tough time. The chief minister of Kerala already has carried out the support and the whole nation is coming under one roof to help out the people there.
Many are sharing some pictures of the flood on social media and these pictures are really scaring. Amidst all of this, one picture is getting viral of actress Mallika Sukumaran, mother of popular actor Prithviraj Sukumaran.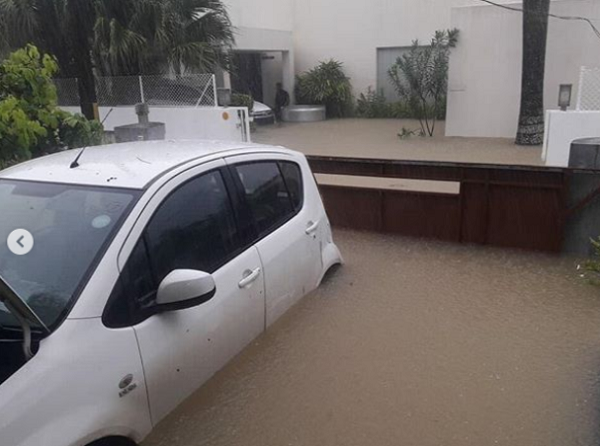 car flood
The photos show that the actress Mallika is being rescued from the flood by the volunteers from Prithviraj's ancestral house in Thiruvananthapuram. The pictures have Mallika sitting on a large tub which is to save her from the water.
While on one hand, Prithviraj's mother has been rescued but there are thousands of people who are still in danger and they have not been rescued yet.