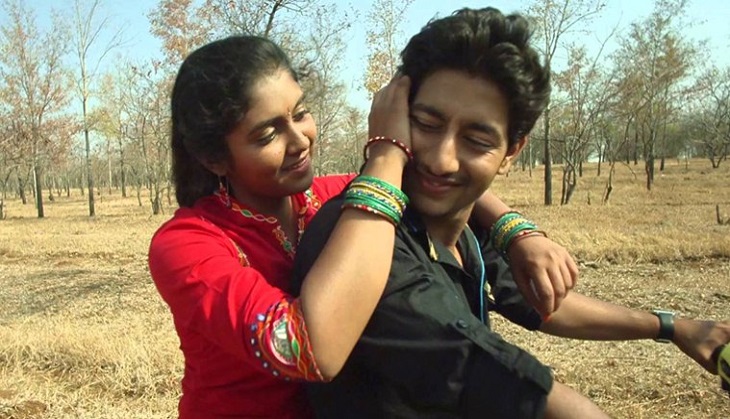 Marathi film, Sairat, which is running to packed houses across Maharashtra, has courted controversy.
The Nagraj Manjule-directorial is a boy-meets-girl story, set in the backdrop of honour killings in rural Maharashtra.
Rinku Rajguru and Akash Thosar portray the characters of Archana and Parshya, respectively, in this Fandry director's film, which has created waves at the Box Office.
Sairat is currently running to packed houses in Maharashtra on over 800 screens. The film recorded the highest opening weekend collection for a Marathi film by raking in over Rs 12 crore in its opening weekend.
Marathas protest
The premise of the well-received film has irked a section of the Marathi community who feel their caste has been misrepresented in the film.
A number of Marathi outfits and religious parties have protested the film's release, with the Akhil Bhartiya Maratha Mahasangh reportedly accusing the director of unfairly targeting their community.
"The film has done injustice to the Marathas by portraying them as villains. While honour killing is the reality in many communities, Marathas are being singled out and deliberately targeted," the Hindustan Times quoted Rajendra Kondhre, the president Akhil Bhartiya Maratha Mahasangh, as saying.
"While we are not against the film, we are against the story for the way Patils and through them the Marathas have been projected as evil," the daily quoted Pravin Pisal of World Maratha Association.
The woes for the film don't end there. On 4 May, Manjule alleged that a copy of the film was being circulated through pirated DVDs.
The Mumbai Police has arrested Kasim Dastgir Shaikh for selling pirated DVDs of the film.