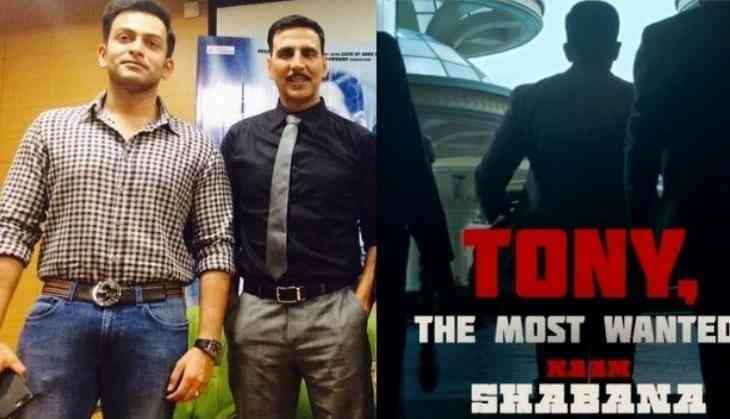 Pic : Prithviraj and Akshay Kumar at Naam Shabana press meet
Malayalam actor Prithviraj Sukumaran's upcoming Bollywood film Naam Shabana is slated to be released soon. Jointly produced by Neeraj Pandey and Shital Bhatia, the film is the prequel of the 2015 Neeraj Pandey thriller, Baby. Directed by Shivam Nair, the action-thriller stars Taapsee Pannu in the title role. Naam Shabana also stars Manoj Bajpai, Anupam Kher, Danny Denzongpa and Akshay Kumar in an extended cameo as lead of the RAW operation, Ajay Singh Rajput.
Naam Shabana is set to have a good release in Kerala as well despite the release of Mammootty starrer The Great Father. Mukesh R Mehta and C.V Sarathy, the makers of Prithviraj's Malayalam blockbuster Ezra will be releasing Naam Shabana under their banner E4 Entertainment in Kerala on 31 March. Thanks to the Malayalam superstar's presence, film has created quite good buzz in Kerala as well.
Naam Shabana also marks the third Bollywood outing of Prithviraj after Yash Raj Films' Aiyya and Aurangzeb.