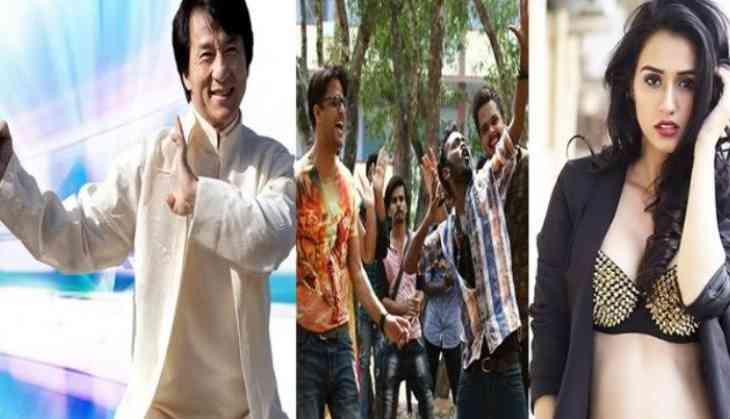 Pic: Jackie Chan, still from Jimikki Kammal, Disha Patani
Seems like there is no stopping for the most popular Indian song of 2017, Jimikki Kammal. The Malayalam chartbuster song from the Mohanlal starrer Velipadinte Pusthakam not only caught the attention of Indian but also inspired many of the foreign dancers to dance on the same.
Catch had previously reported that World Music Awards has rated Jimikki Kammal song as the No. 1 Song in India among the top 10 Indian songs list. In fact, none other than popular American TV host Jimmy Kimmel, quoted that he loves the song.
And now, Jimikki Kammal song is again in news thanks to Hollywood legendary actor Jackie Chan and Indian beautiful actress Disha Patani.
An edited version of Jimikki Kammal song featuring Jackie Chan and Disha Patani is doing the rounds since morning on Thursday. Though it's a fan made song with the duo's dance steps from their recent Hollywood film Kung Fu Yoga, but the perfection and timing of the song is almost par with the original Malayalam song. And without any surprise, the song goes viral from Thursday morning.
Check out the funny song: