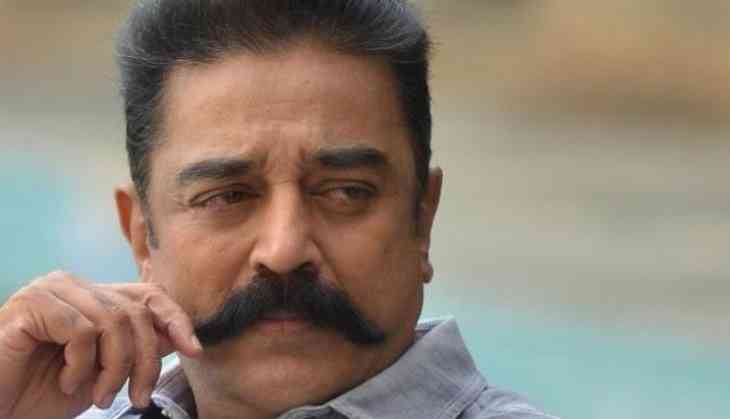 Pic: Kamal Haasan (file pic)
It's known that legendary Tamil actor Kamal Haasan had met Kerala Chief Minister Pinarayi Vijayan over a special lunch at the latter's official residence 'Cliff House', Thiruvananthapuram on Friday. Kamal Haasan was in Kerala for an interview with a popular Malayalam television channel.
Before meeting Pinarayi Vijayan, Kamal Haasan stated to media that his meeting with Kerala CM was a learning experience for him.
"I have been talking to Kerala Chief Minister to take advice from him about my political entry. I will meet more politicians also before I make my call. I have come here to celebrate one year of his governance and this will be a learning experience for me. From here I will learn and go. I will go to many other places and learn."
The Tamil superstar also revealed that his colour is not saffron.
"My colour is obviously seen over the 40 years. I have been working in cinema, definitely it's not saffron. I want to be in the middle of things, not leaning to any side".