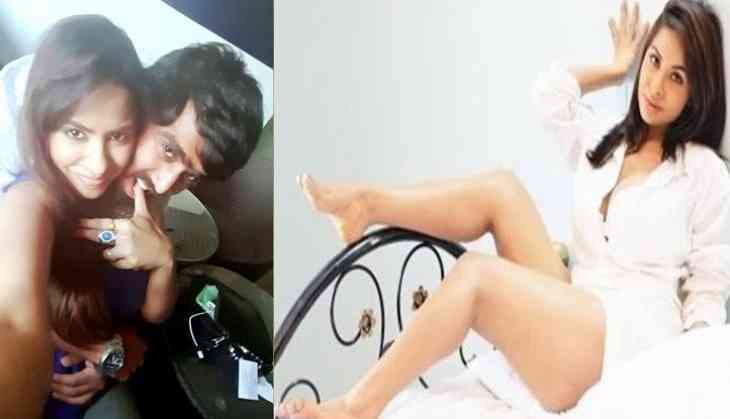 Pic: Sri Reddy and Abhiram Daggubati, Sri Reddy
In her recent interview to CNN News 18, struggling Telugu actress Sri Reddy openly revealed the name of the film producer's son who used to have sex with her.
Sri Reddy revealed that Abhiram Daggubati, son of producer Daggubati Suresh Babu used her badly in a film studio, but later didn't give her any film opportunities. However, Sri Reddy confessed that she slept with Baahubali actor Rana Daggubati's brother to get a female lead role in films.
"I'm here to become an actress at any cost. I want to become a top starlet and that is my goal. So to achieve it, I wanted to do it. I slept with the producer's son as I need an offer. But even after using me, they didn't offer any role", Sri Reddy said.