Telugu cinema superstar Prabhas celebrated his 37th birthday on 23 October.
The actor, who has 18 films to his name, made his debut with the 2002 film, Jayanth C Paranjee's Eeshwar. The film failed to impress the Box Office. However, Prabhas made a grand comeback in 2004 with his third release, Varsham, which was a blockbuster. The Sobhan-directorial minted Rs 22 crore at the Tollywood Box Office.
Prabhas has been unstoppable ever since. His nine last releases, Baahubali: The Beginning, were Box Office hits.
The Mirchi actor will be looking for his 10th hit in a row with Baahubali: The Conclusion. The much-awaited SS Rajamouli directorial is slated to be released on 28 April 2017.
On his 37th birthday, here are 15 interesting facts Prabhas:
1) Prabhas was born in Chennai, Tamil Nadu. His real name is Venkata Satyanarayana Prabhas Raju Uppalapati.
2) He is the youngest child of late film producer U Suryanarayana Raju and Siva Kumari. Pragathi and Pramod are his siblings. He is also the nephew of popular Tollywood actor, Rebel Star Krishnam Raju.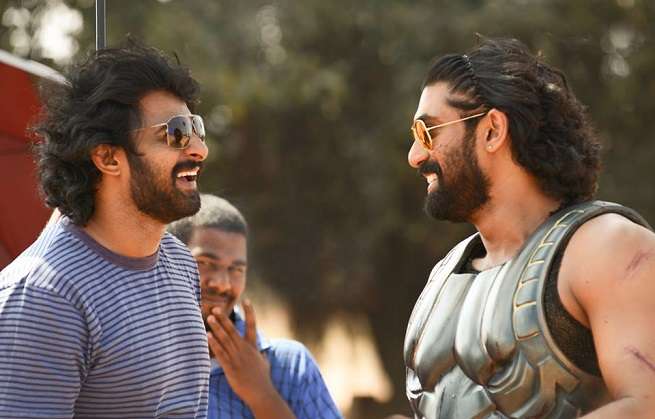 Prabhas and Rana Daggubati on sets of Baahubali
3) Prabhas did his schooling in DNR School at Bheemavaram. He completed his BE Degree from Sri Chaitanya College, Hyderabad.
4) Rajkumar Hirani is Prabhas' favourite Bollywood director. In a recent interview, the actor revealed that he had watched Hirani's films, Munna Bhai MBBS and 3 Idiots, almost 20 times. Hollywood actor Robert De Niro is Prabhas' favorite actor. His favorite films are Geethanjali and Baktha Kannappa.
5) Prabhas also starred in Ajay Devgn - Sonakshi Sinha's 2014 film, Action Jackson. Interestingly, his first blockbuster, Varsham (2004) was also remade in Bollywood that year as Baaghi - starring Tiger Shroff and Shradha Kapoor.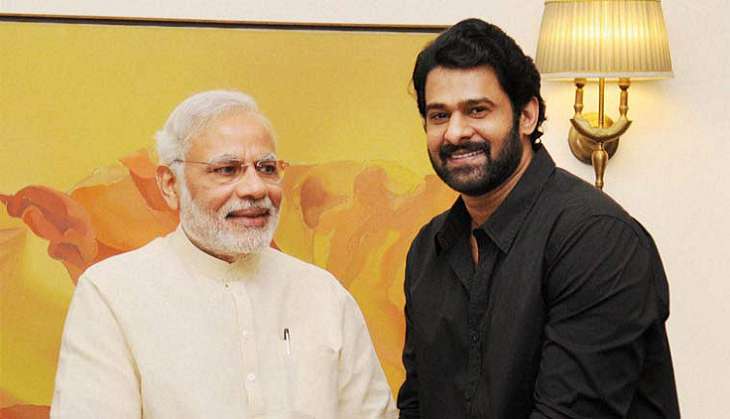 Prabhas with PM Modi
6) Prabhas is all set to become the first ever South Indian actor to find a place at the Madame Tussauds Wax Museum. The actor will join the likes of fellow Indians Narendra Modi, Shah Rukh Khan, Salman Khan, Aishwarya Rai, Hrithik Roshan, Amitabh Bachchan, Sachin Tendulkar, and Mahatma Gandhi at the wax museum.
7) Prabhas is often praised for his hard work and dedication. The Rebel actor once turned down a Rs 5.5 crore endorsement offer in order to concentrate on his role in Baahubali - his best known film till date. In fact, Prabhas has also blocked a four-year period for his work on the Baahubali franchise and has not signed any other film during this period. The actor has also decided to hold off his wedding till he completes work on his upcoming film, Baahubali : The Conclusion.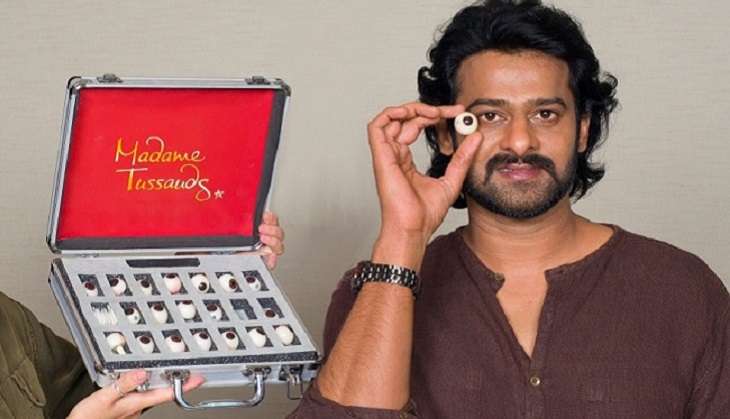 Prabhas wax statue
8) Prabhas is one of India's highest paid actors in India, along with superstars Rajinikanth, Salman Khan, Akshay Kumar, Vijay and Mahesh Babu.
9) The actor was awarded gym equipment worth Rs 1.5 crore to prepare for his role in Baahubali.
10) In a career spanning 14-years, Prabhas had won 4-Best actor awards at various Telugu award events.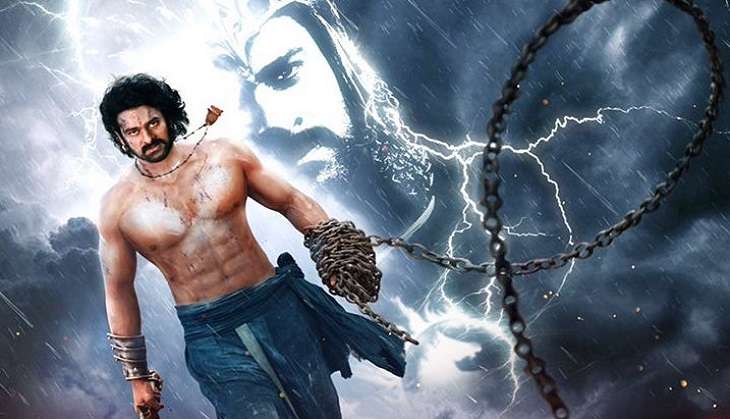 Prabhas in Baahubali first look poster