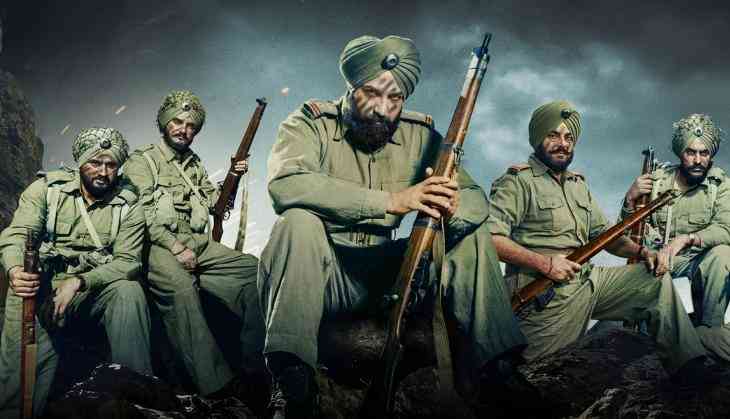 Subedar Joginder Singh, which has hit the cinemas on the 6th April, is positively choking people up with emotions! The film is a biopic of the war hero, a Param Vir Chakra recipient Subedar Joginder Singh, who immortalized himself by displaying bravery of highest order at the warfront during the Sino-Indian War 1962. This war is a painful yet proud remembrance of the incidents of the 1962 war.
From the annals of history, this story has been picked up with the most pious intentions of making the people aware, across the globe, about the life of this brave martyr, and the what is left behind in their families after they give the supreme sacrifice of their for the nation. This makes me think about a scenario, is the nation caring about the sacrifices of these soldiers and their families? Are the citizens aware about what the soldiers go through while they are away from their families to ensure we are safe with ours?
These questions are reverberating in the minds of everyone who is walking out the cinema halls after watching the film. The viewers are positively choked with emotions, and are appealing to everyone to definitely go and watch this film. In the interest of the awareness about our saviors, our soldiers; this film, which revolves around the life of the extremely valiant soldier Subedar Joginder Singh, should be made 'tax-free'. Brigadier Indrajeet Singh Gakhal, after watching the film, has made an appeal to the Government to make this film tax-free. This would ensure a larger audience watching this inspirational film. In the present scenario where makers only focus on the commercial aspects film-making; this film will prove to be a game-changer in the world of cinema.
The film's storyline has been very carefully helmed, maintaining the facts. The characters have been rightly put in place and the faces chosen for each character is most aptly chosen. The film is a careful depiction of the journey of the brave warrior from when he was a common man to the legend he became after the 1962 war. Despite the ammunition being exhausted and the number of his men reducing in each wave of Chinese attack, Subedar Joginder Singh, notwithstanding the pain of the bullet shot in his thigh, he killed substantial number of opponents with his bayonet.
The life of a soldier, heading on to the path of his duty, where his return back home is uncertain, the passion, dedication, determination, and the sacrifices are worthy of being spread amongst the youth so that they can become responsible citizens of the nation, empathic towards the soldiers and their families.
Subedar Joginder Singh, produced by Seven Colors Motion Picture in association with Saga Music and Unisys Infosolutions released worldwide on the 6th of April.