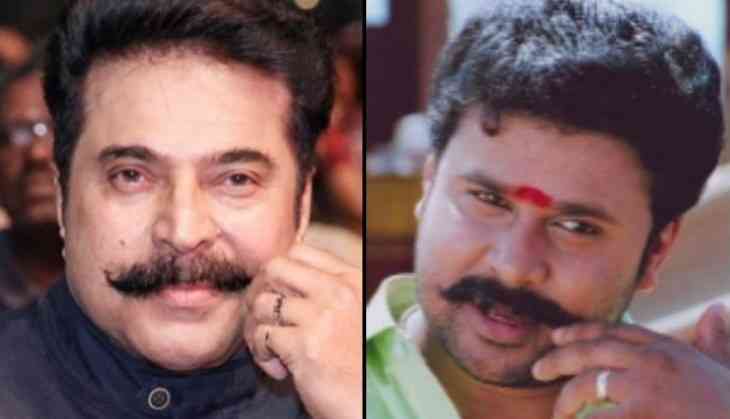 Pic : Mammootty and Dileep (file pic)
Dileep, the Malayalam superstar who was arrested on 10 July for his involvement in kidnapping and sexually assaulting a Malayalam actress in February, has been thrown out of all major film associations of Malayalam cinema including AMMA (Association of Malayalam Movie Artists) and FEFKA (Film Employees Federation Of Kerala).
The decision, which turned out to be a unanimous one, was taken by the general body members of AMMA (Association of Malayalam Movie Artists) at a meeting held at Mammootty's residence on Tuesday. The decision was taken by all the general body members including Mohanlal, Prithviraj, Asif Ali, Devan and Remya Nambeeshan along with Mamuukka.
Interestingly, Prithviraj and Asif Ali had threatened to quit AMMA if the association had failed to take a decision against the old 'Janapriyanayakan'. Before the meeting, both the young actors had confirmed they will react personally if the association refuses to take any action against Dileep. Both the big M's of Mollywood, Mammootty and Mohanlal decided to support the young actors and released a statement that Dileep has been removed from the Treasurer post and membership from AMMA.
Mamootty, who is also the General Secretary of AMMA, has expressed his deep grief over the issue and also stated that it's a disgrace to have criminals in the film industry. He also promised that AMMA is with survivor.
Apart from AMMA, The Producers Association and FEFKA have also decided to terminate the King Liar actor from his respective roles.