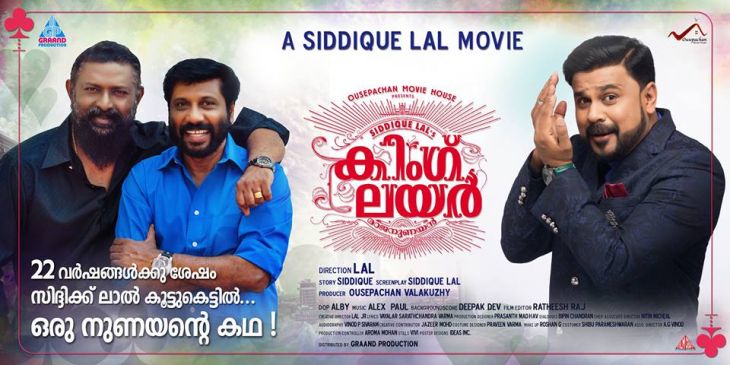 The first look of Siddique-Lal's King Liar is out. The film, which stars Dileep in the lead role, marks the return of the super hit writer duo after a gap of 22 years.
Their previous collaborations, Ramji Rao Speaking, In Harihar Nagar, God Father, Vietnam Colony and Kabooliwala were massive hits at the Box Office.
Also Read: Premam stars Sai Pallavi & Madonna Sebastian to clash on 25 March 2016
Actor Dileep revealed the first look of King Liar on his Facebook page. He posted:
"Here you go. The first look poster of King Liar".
The film seems to be trying to extensively cash in on the Siddique-Lal comeback. The poster tagline reads: "After a gap of 22 years, Siddique and Lal are back with story of a liar".
King Liar is touted to be the story of Sathyanarayanan, who is diagnosed with a unique disease called pseudologia fantastica that leads to compulsive lying.
Also Read: Regional Cinema News
The film also marks the second outing of Premam actress Madonna Sebastian, who will play the love interest to Dileep's Sathyanarayanan.
The film, touted to be a family entertainer, also stars Asha Sarath, Lal, and Joy Mathew.
-- Text By Sree Prasad Nair