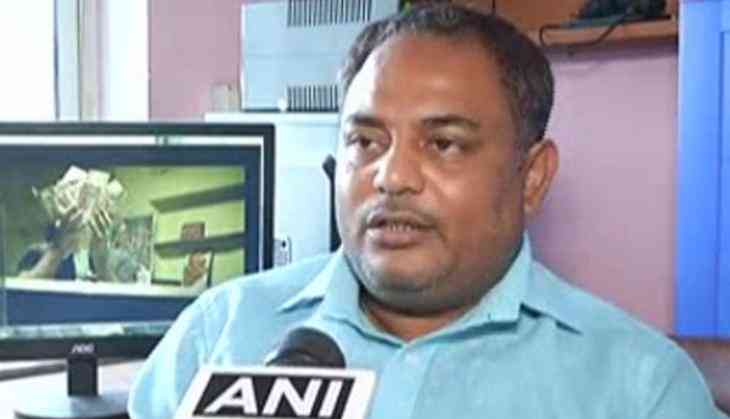 Expressing his frustration after his movie on the recent demonetisation was refused a certificate from the Censor Board, Bengali director Suvendu Ghosh asserted that his film has no hint of politics.
Expressing his anger over the development, Ghosh told ANI here, 'The film was supposed to release on March 31 and the Censor Board reviewed the movie on March 27. The jury members could not decide as to which category the picture will fall into and thus they said the Chairman will decide that. I told them if there's any cut that needs to be done and if I am refusing to do that then send it to the Chairman.'
'I tried to explain it to them that a huge amount of money has been spent prior to the release and if it does not release on March 31, we'll have to incur huge losses but they didn't pay heed,' he added.
The director further said his picture has no hint of politics and only portrays a circumstance that was a result of the announcement of demonetization of notes.
When asked if there is a possibility of Censor Board being fearful of West Bengal Chief Minister Mamata Banerjee or Prime Minister Narendra Modi over the issue, the director replied, 'I have no clue about that. I myself want didi and the PM to watch this picture and I am sure they'll like it.'
'What I feel is, demonetisation, like various other issues, is an important part of history and every filmmaker wants to make a picture related to history. I had the same thing in mind. I did not want to give it a political colour.'
On a related note, this is the first film to be produced anywhere in the country on the vexed topic. The 42-year-old started shooting the film on November 26, a mere 18 days after Prime Minister Narendra Modi announced the move.
For the unversed, Prime Minister Modi, in a televised address to the nation, declared the ban on Rs. 500 and Rs. 1,000 notes from November 8 as part of the government's efforts to crackdown on black money following which crowds queued up outside banks and at ATM kiosks for a long period of time to get hold of the new currency.
-ANI