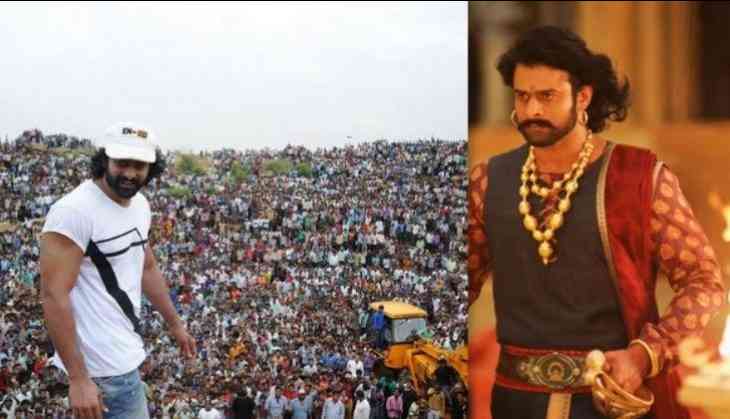 It's known that Ramoji Film City in Hyderabad has opened the Mahishmati Kingdom set from Baahubali series for public viewing recently. The response has so far been terrific as nearly 15000 tourists are said to visit the epic set on a daily basis. Mahishmati Kingdom set is also touted to be the biggest film set ever made in India.
Reportedly, tourists are excited to take pictures alongside the huge sets and next to the cut-outs of Prabhas in Baahubali avatar.
While most of the tourists are thrilled to pose like Baahubali and taking selfies, others are excited to roam in the beautiful Mahishmati Kingdom set. Mahishmati Kingdom was made for a whopping Rs. 35 crore with 500 workers' effort in 50 calendar days. The tourists are seen busy posing for pictures in the mind blowing set which was designed and directed by national award-winning art director Sabu Cyril.