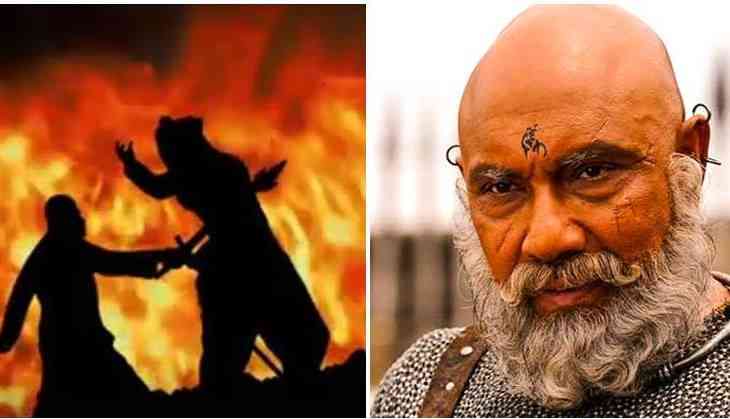 Pic: Sathyaraj in Baahubali
The recently released trailer of SS Rajamouli film, Baahubali 2 is in news. The trailer has gone viral all over the country.
However, the situation in Karnataka has turned rather adverse for the film. Reportedly, the trailer of Baahubali 2 is yet to-be-released in Karnataka. A pro-Kannada group have already started protest in Bellary over the screening of Baahubali 2 trailer in Karnataka.
Karnataka Rakshana Vedike, a Kannada group held a protest against the release of the trailer in front of Radhika Theatre, Bellary in Karnataka. The main reason for the protest is Sathyaraj, the actor who plays Katappa in the film. Sathyaraj had earlier given a speech over the Cauvery issue and that has not gone down well with some of the Kannadigas.
Reportedly, the group gathered were shouting slogans against t Sathyaraj. The police was unable to control the protestors. Hence the theatre management was requested to withhold the release of the trailer. The group is demanding that the film be banned in Karnataka.