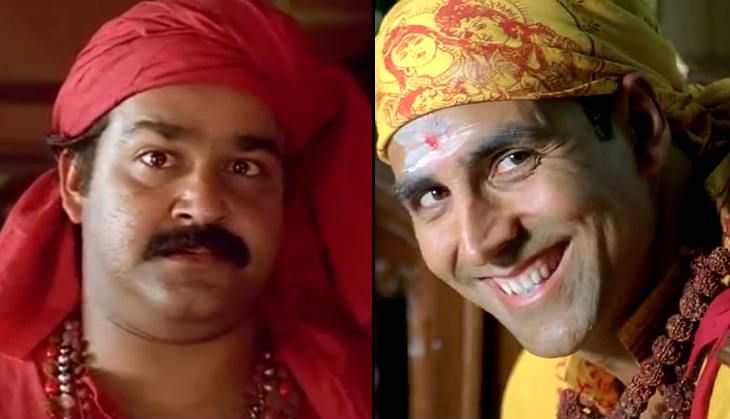 Mohanlal is undoubtedly one of the most sought after actors in India. The two-time national award winner started his acting career at the age of 18 in an unreleased film called Thiranottam. He went to act in 300 Malayalam films. According to him, there is no language barrier when it comes to acting and the actor has proved his acting prowess in Bollywood, Tamil, Telugu, and Kannada films as well.
Mohanlal's friend and one of the prominent directors in the country, Priyadarshan has remade many of the actor's Malayalam hits in Bollywood. From Jackie Shroff, Anil Kapoor, Arvind Swamy to Akshay Kumar, Salman Khan, and Akshaye Khanna, many stars have worked with Priyadarshan in the Hindi remakes of Mohanlal hits. However, it's Akshay Kumar who has the 100 per cent success ratio in Mohanlal films' remakes.
Though he might not possess Mohanlal's acting caliber, when it comes to 'versatility' in Bollywood, Akshay easily tops all his superstar contemporaries. Probably the only superstar who's balancing his stardom with content based films like Special 26, OMG, Baby, Airlift and no brainers like Rowdy Rathore, Khiladi 786 and Singh Is Bliing.
Have at the look at four Mohanlal hits, which were later made in Bollywood with Akshay Kumar.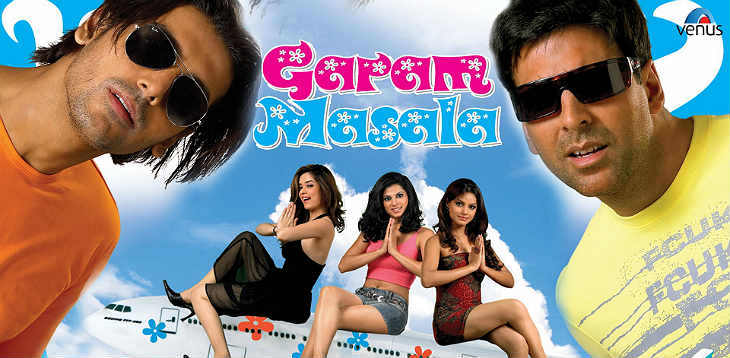 Photo: a film poster

1) Original Film: Boeing Boeing

Year: 1985
Director: Priyadarshan
Verdict: Blockbuster
Bollywood Remake: Garam Masala

Year: 2005
Director: Priyadarshan
Verdict: Blockbuster

Boeing Boeing is a 1985 classic comedy written and directed by Priyadarshan. The film is about a bachelor, Shyam, played by Mohanlal, who dates three air-hostess at the same time. It is one of the best comedy films in Malayalam and was later remade in Bollywood with Akshay Kumar, titled Garam Masala. It was a Diwali 2005 release and emerged as a blockbuster and won the Best Actor in a Comic role for Akshay Kumar at Filmfare Awards.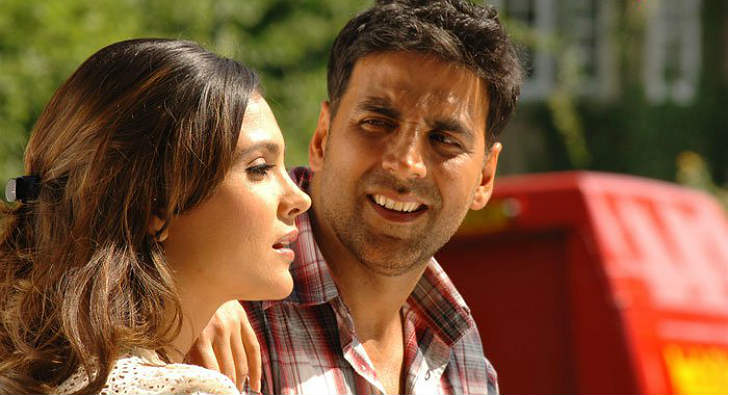 Photo: a film still

2) Original Film: Nadodikkattu

Year: 1987
Director: Sathyan Anthikadu
Verdict: Blockbuster

Bollywood Remake: Bhagam Bhaag

Year: 2006
Director: Priyadarshan
Verdict: Hit

Sathyan Anthikadu-directed Nadodikkattu is a satirical comedy about two young jobless guys, who plan to immigrate to Dubai to find a job, but get cheated and end up in Chennai.Nadodikkatu established the Mohanlal-Sreenivasan combination as one of the most memorable and bankable cinematic pairs. The story, screenplay, and characters have achieved cult status. The entire story of Nadodikkattu was used by Priyadarshan in 2006 hit film Bhagam Bhag. Akshay Kumar essayed the role of Mohanlal while Govinda portrayed Sreenivasan's role. However, the entire second half plot was taken from another Malayalam hit Mannar Mathai Speaking.
Photo: a film still

3) Original Film: Manichitrathazhu

Year: 1993
Director: Fazil
Verdict: Blockbuster

Bollywood Remake: Bhool Bhulaiyya

Year: 2007
Director: Priyadarshan
Verdict: Super Hit

Faazil's Manichitrathazhu was released in 1993. The film is considered as one of the best thrillers ever made in India. Veteran directors such as Siddique-Lal, Priyadarshan, and Sibi Malayil served as second-unit directors for the blockbuster. The content of the film was so strong that it was later remade in Kannada, Telugu, Tamil, and Hindi. Commendably, all the remakes were met with huge success. The film bagged the National award for Best Popular Film Providing Wholesome Entertainment. Manichitrathazhu also broke all the records in Malayalam cinema history till that point of time and was also the highest-grossing Malayalam film of the year.

The Hindi version of the film, Bhool Bhulaiyya was also a super hit at the Bollywood Box Office. Surprisingly, Akshay Kumar won all the accolades rather than Vidya Balan, who reprised the role of Shobhana in the Hindi remake. The film was Akshay's fourth hit in a row in 2007 after Bhagam Bhaag, Namastey London, and Heyy Babyy.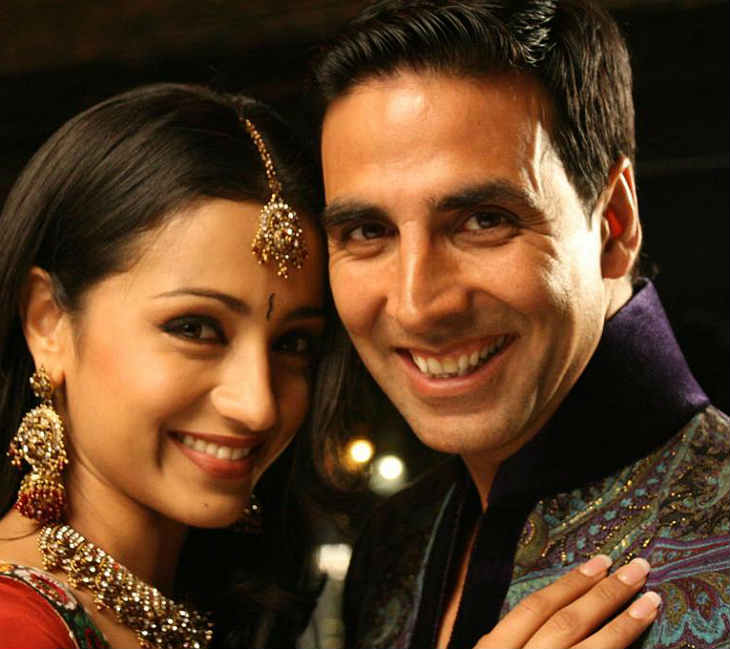 Photo: a film still

4) Original Film: Vellanakalude Nadu

Year: 1988
Director: Priyadarshan
Verdict: Blockbuster

Bollywood Remake: Khatta Meetha

Year: 2010
Director: Priyadarshan
Verdict: Semi Hit

The 1998 blockbuster, Vellanakalude Nadu remains a classic in the history of Malayalam Cinema. The film is a political satire on the municipal mafia and the ill-fated political system of governments. The film was the highest Box Office grosser in 1998. The film was later remade in Hindi, with Akshay Kumar essaying the role of Mohanlal. Unlike other Priyadrashan - Akshay Kumar flicks, Khatta Meetha was received with mixed reviews from the audience. However, the film produced by Akshay himself on a small budget of Rs.18 crore, collected Rs.52 crore at the Box Office and earned another success with his favorite director Priyadarshan.

Priyadarshan's other remakes with Akshay Kumar - Hera Pheri (Ramji Rao Speaking) and De Dana Dan (Vettam) were also Box Office hits.