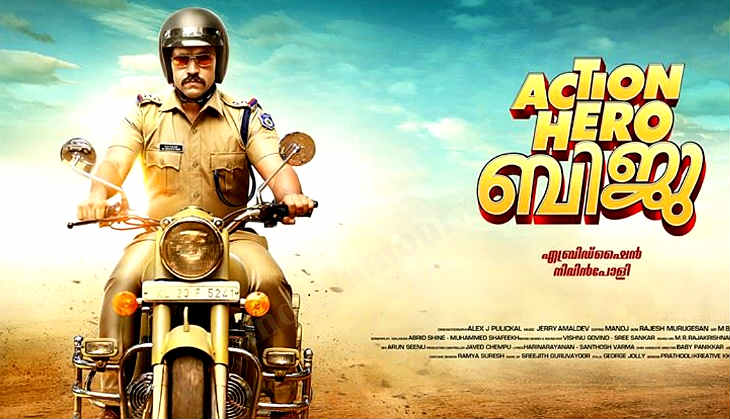 ​Nivin Pauly's first film of 2016, Action Hero Biju, has successfully completed its 100-day theatrical run today. The police drama was released on 4 February, 2016.
The film, which marked the actor's debut innings as a producer, did excellent business at the Box Office. The film has so far made Rs 30 crore on its worldwide theatrical run.
Action Hero Biju was made on the budget of just Rs 2 crore, but has minted Rs 17 crore from the Kerala Box Office alone. The rest of India and overseas collection added Rs 13 crore to its kitty. The film is still running at a few theatres with decent occupancy.
The Premam superstar took to Facebook to thank the audience, including the Kerala police and media:
Action Hero Biju is touted as one of the greatest comebacks at the Kerala Box Office. The first show of the film opened to good collections all over Kerala. But a section of people started posting negative reviews and spreading news like 'No Action In Action Hero Biju, film is a flop film'. The negativity surrounding the film was so high that it was visible in its collections right from the noon shows.
Several posts such as 'Action Hero Biju is Flop' were circulated through various fake profiles on Facebook, claiming Nivin Pauly's fans gave bad reviews to the film.
​The 'negative' propaganda affected its weekend collections to a large extent.
However, this negativity failed to work from Monday onwards as cinema lovers realised that the film was well made. In fact, many people within the industry came forward to support the actor. The best support came in the form of Assistant Superintendent of Police, Merin Joseph.
Now, with the film's stupendous success, Nivin Pauly is at the peak of his career, delivering blockbusters one after another including his last ​four​ films Oru Vadakkan Selfie​, ​Premam​, Action Hero Biju and the April release Jacobinte Swargarajyam​.