Xenophobia alert: MNS tells Pakistanis in Bollywood to leave within 48 hours or get thrashed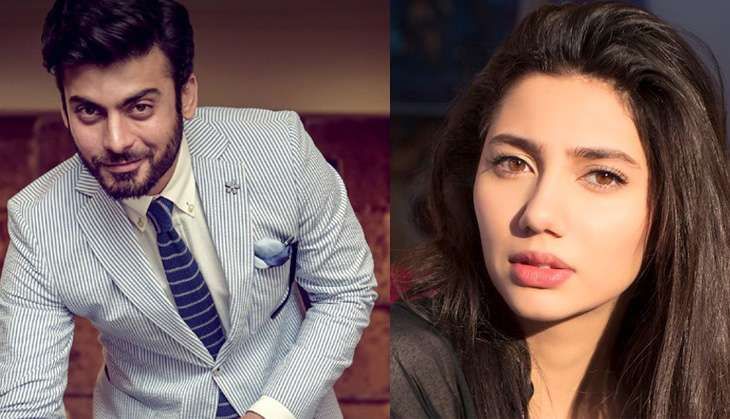 As if on cue, the Maharashtra Navnirman Sena is trying to whip up hysteria over the alleged sighting of a group of armed militants at Uran near Mumbai. And it is using a familiar tactic: threatening Pakistani artistes in Bollywood.
The Maharashtra Navnirman Chitrapat Kamgar Sena, the party's Bollywood workers union, has instructed Pakistani artistes to leave India within 48 hours, "failing which the MNS will ensure they leave". The threat could affect the release of movies such as Ae Dil Hai Mushkil and Raees, which start Pakistani actors Fawad Khan and Mahira Khan, respectively.
"Pakistan is supporting the militants who attack Indian soldiers and innocent citizens. We cannot be mute spectators to the devastation caused by Pakistan. Artistes from Pakistan come to India and make fortunes. We give them a red carpet welcome and, in return, Pakistan sponsors terrorism. We can't tolerate this, especially after the attack in Uri," said Ameya Khopkar, president of the Kamgar Sena.
Also Read: Ghulam Ali concert called off: 5 other times Shiv Sena have threatened Pakistanis
If the Pakistanis don't leave within 48 hours, Khopkar threatened, his people "will ensure their departure in MNS style". And what exactly is 'MNS style'? "We will beat up Pakistani artistes," Khopkar replied. "That is the only way to throw them out of the country. We will not allow the release of any movie with which Pakistani artistes are connected in any way."
Senior MNS leader Shalini Thakre added, "A number of Pakistanis have bagged big projects in Bollywood. They include Ali Zafar, Mahira Khan, Rahat Fateh Ali Khan, Imran Abbas and Mawra Hocane. We won't tolerate these people earning fortunes in Bollywood when Pakistan is supporting terrorists who attack our people."
This isn't the first time the MNS has issued threats to Pakistani artistes in Bollywood. MNS mobs have earlier ransacked sets where Pakistani actors were shooting for movies and commercials. "We will not only beat up the Pakistani artistes but also people like Karan Johar and Shah Rukh Khan who support them," Khopkar said. He said the MNS will ensure that Ae Dil Hai Mushkil, produced by Karan Johar, and Raees, produce by Shahrukh Khan, are not released in India.
Also Read: Both Salman Khan and Shah Rukh Khan condemn Shiv Sena's ban on Pakistani artists. Here's how
Asked whether the MNS was also opposed to the participation of Pakistani players in the upcoming Kabaddi World Cup in India, Khopkar replied, "We have always been opposed to Pakistani players or actors being welcomed in India. For now, we are concentrating on actors. The strategy about Pakistani sportspersons will be decided soon."
Both MNS and Shiv Sena, led by cousins Raj and Uddhav Thackeray, have a history of railing against Pakistan artistes and sportspersons plying their trade in India. On occasion, their mobs have even assaulted the Pakistanis. Just last year, the legendary singer Ghulam Ali had to cancel a programme in Mumbai under threat from the Sena.
This particular strain of xenophobia is embedded in the very fabric of the Shiv Sena and the MNS as they both seek political legitimacy by claiming the legacy of Bal Thackeray, the original purveyor of such politics.
Meanwhile, responding to the MNS' threat, Mumbai Police Commissioner Datta Padsalgikar said, "Those Pakistani nationals, artistes or any one else, traveling to Mumbai on valid visas need not be worried. We'll ensure their safety during their stay in the city."
Also Read: Set fire to autorickshaws driven by non-Marathis, Raj Thackeray tells MNS men