Why AAP's Rajya Sabha choices have confounded its followers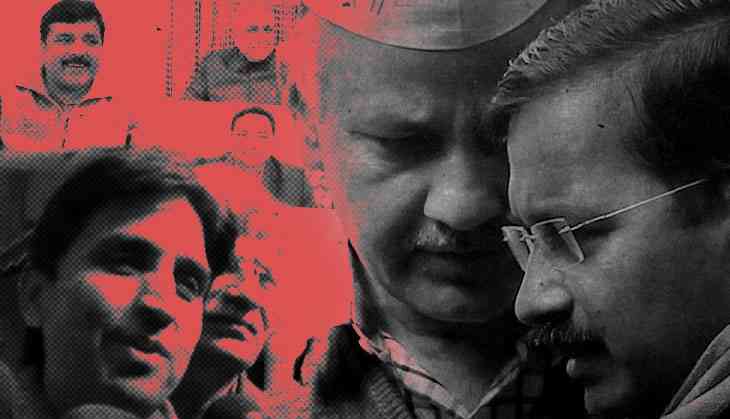 (Arya Sharma / Catch News)
The three names Aam Aadmi Party has selected for ushering the party in the Rajya Sabha appear to have confounded many party workers, followers and admirers. Among the three, the surprise is not so much over Sanjay Singh, who is one of the party's founders, but over fresh inductees ND Gupta and Sushil Gupta.
ND Gupta is a chartered accountant and is the vice-president of the Institute of Chartered Accountants of India (ICAI) while Sushil Gupta is the owner of a large number of educational and healthcare institutions in Delhi and the adjoining region.
Among the duo, N D Gupta was reportedly associated with AAP beforehand, having advised them on accounting-related matters. He is expected to be the party's voice in the Upper House, looking at various aspects of the long-term impacts of demonetisation and GST on the economy.
The strongest buzz is over the name of Sushil Gupta, who was with the Congress till recently. He had contested Assembly polls in Delhi in 2013 against AAP on a Congress ticket and was the second-richest candidate, with declared assets worth Rs 164 crore. He runs over 20 schools, higher education institutes and hospitals in Delhi and the adjoining region.
His money-bag image and past association with the Congress has flummoxed AAP workers and sympathisers.
Livid with Gupta's selection, many have alleged that the party has sold the Rajya Sabha ticket to him.
1.Who are this 18 personalties who rejected RS offer ?
2. Why were sanyal , khetan ashutosh names not discussed ?
3. how did an ex-congi who left party 35-40 days back got RS ticket ?

— Munna ⚡️ (@Munna4AAP) January 4, 2018
Gopal sir when our party was new then we don't have money but we won , sir yesterday our hope was brake. me and my family will not vote AAP

— Abhishek Solanki (@Abhisolanki003) January 4, 2018
On its part, all AAP had to say in defence of Sushil Gupta was that he has contributed "immensely" in education and health. "He provides free education to 15,000 students in the charitable schools in Delhi and Haryana and is also working on the model of charitable university," Deputy Chief Minister Manish Sisodia said.
Another defence given by the party is that it had reached out to as many as 18 luminaries in various fields and offered them the three RS seats. However, all of them declined, citing various reasons. After that, the choice before the party was limited.
Caste and regional calculations
Many believe that selecting two "Guptas" will help the party in sending the right messages to the Vaishya community, whose members have traditionally been BJP's voters in Delhi. Winning their support is critical for AAP's expansion in Delhi as well as neighbouring Haryana.
Delhi's politics has been dominated for a long time by two communities – the Punjabi khatris and Vaishyas. Party chief and Delhi Chief Minister Arvind Kejriwal himself belongs to the same community.
However, AAP's irony is that people do not look at the party with the traditional approach that is like a template in Indian politics. This leads to a setback to expectations whenever AAP takes steps steeped in realpolitik.
Having said that, the final verdict on AAP's three MPs in the RS will rest only on their performance in the Upper House. What issues they raise, how effectively they speak and how they conduct themselves will be watched with close scrutiny.