Whoever comes to power must create jobs: front-office boy Divyanshu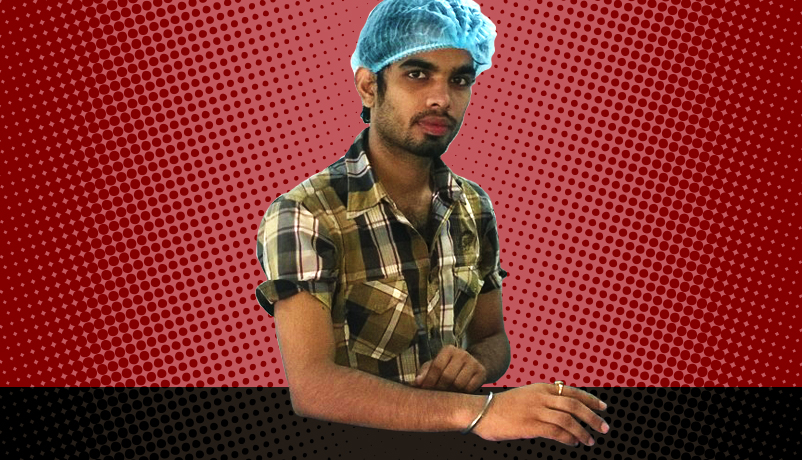 Elections are not just about politicians. They're about people and issues. And what will really drive their vote.
Catch is, therefore, starting a 'People of Bihar' series, which will daily capture what different impact groups across the state are feeling. This is true insight on the Bihar election: up-close and hyper-personal.
Struggled for years, then became a front-office boy
Divyanshu Ranjan is 21 years old, and a Bachelor of Arts from the Magadh University. He hails from Simri, Bakhtiapur in the Saharsa district of Bihar. The assembly elections will see Divyanshu vote for the first time.
The search for employment led him to Patna five years ago. Life has been a struggle for him ever since.
Currently, Divyanshu works as a front-office boy at a Chinese restaurant at the Patna Central shopping mall. This is one of the most popular hangouts in the city due to its size and location. It is owned by the controversial strongman Anant Kumar.
Divyanshu has many expectations from these elections, but employment opportunities top them all. He shares his hopes and political expectations with us. Excerpts.
Whom would you vote for?
I have not decided so far. I will decide on who is the best choice in the coming days.
How would rate Nitish Kumar as a Chief Minister?
He has done a fine job. If we compare with previous governments, his rule has certainly benefited Bihar. He has done a lot to pull Bihar out of 'jungle-raj'.
What do you think are Nitish's two most important achievements?
Nitish has improved the road and power infrastructure in the state. He has also been successful in checking corruption to some extent.
Who is a better leader; Nitish Kumar or Narendra Modi?
Nitish Kumar is certainly better. The implementation of Narendra Modi's policies is still an ongoing process; they have not yet yielded any results. He has enthused hope, but we need to give him more time.
What sort of changes do you expect from the next government of Bihar?
I would like the next government to address the issue of unemployment. I have seen what it means to be a jobless man during 4-5 years of struggle.
The new government must also work to alleviate rural poverty. Migration will cease if the villages are prosperous.
Also read: An ATM guard who's always with a book, and why he'll vote NOTA
Bihar's industry still trusts Nitish, says state CII chief Dilip Kumar
Banka Silk founder Udayan Singh wants a third term for Nitish
Graduate Azra feels Modi isn't inclusive enough to vote for