Water wars: SC's SYL canal verdict throws Punjab politics out of gear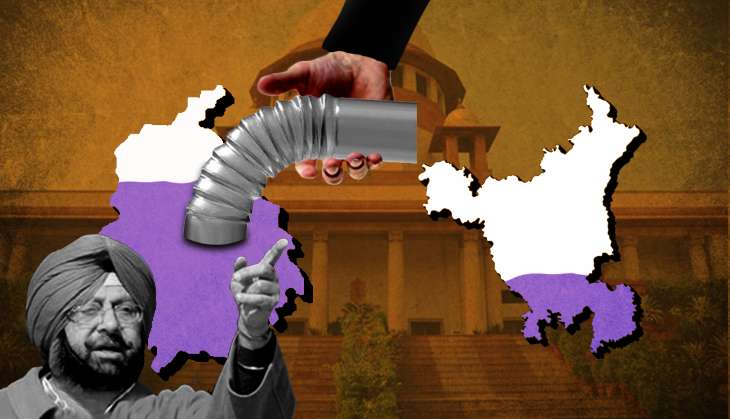 SYL Canal verdict put Punjab politics in a tizzy (Arya Sharma/Catch News)
Poll-bound Punjab is all set to witness a lot of action on the emotive issue of sharing its waters now that the Supreme Court has ruled that Punjab has no right to unilaterally terminate water-sharing agreements with its neighbouring states.
This verdict on a residential reference to the Punjab Termination of Waters Agreement Act 2004 that was brought about by the Congress government under Captain Amarinder Singh has set the ball rolling with the key political players - the Congress, the ruling Shiromani Akali Dal (SAD) and the Aam Aadmi Party (AAP) - hardening their stance on this issue.
A dramatic turn of events
Minutes after the politically sensitive verdict, Amarinder resigned as Amritsar's Lok Sabha MP. Congress MLAs have decided to quit their assembly seats on the morning of 11 November and will hand over their resignations to the Speaker. Amarinder started receiving their resignations minutes after he quit his Lok Sabha seat.
Also read - ML Khattar welcomes SC verdict on SYL canal, says it is good for Haryana govt
The SAD leadership has called for a special cabinet meeting and AAP leadership too came out attacking both the SAD and the Congress for failing to protect Punjab's interests.
The question of control
Reports from Delhi say that the apex court ruling now translates into the Centre taking over the Satluj-Yamuna Link (SYL) canal project.
A five-judge constitution bench headed by Justice Anil R Dave reportedly ruled that Punjab's unilateral termination of previous agreements on river water sharing through the 2004 act is invalid. The presidential reference on the act was to examine the legality of the act.
It was in March this year that the issue had started assuming political overtones after the Punjab government passed the Punjab Satluj-Yamuna Link Canal Land (Transfer of Property Rights) Bill, 2016. Through this, the state government could hand over land acquired for building SYL canal back to its owners free of cost and the Supreme Court ordered the state to maintain a status quo on the said land. The court had earlier re-started its hearings on the presidential reference.
Water wars
Since then, political parties in the poll-bound state have been positioning and re-positioning themselves on the issue as they expected the verdict on the presidential reference.
In his resignation, Amarinder said he had decided to quit as Lok Sabha MP from Amritsar constituency with immediate effect "as a mark of protest against the deprivation of the people of my state of the much-needed Sutlej river water."
Calling the judgement a "major blow to the people of Punjab", he said he has always fought for Punjab's legitimate right on this issue and continues to stand by them at this critical juncture in the state's journey.