Uttarakhand CM Harish Rawat uses diplomacy to avert crisis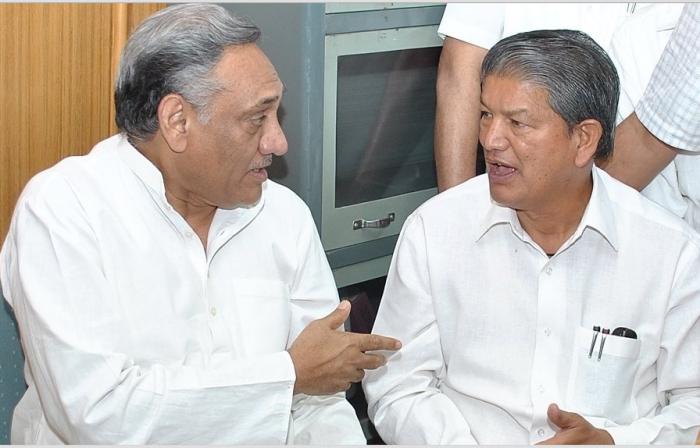 Amidst speculations about a dissident in the Congress attempting to topple the Uttarakhand government, Chief Minister Harish Rawat used a back-door management tactic to avert the crisis.
Sources claim that Rawat had to bow down to pressure from the ex-CM Vijay Bahuguna camp and promise to fulfill their demands.
According to party sources, the formula worked out was simple: Rajya Sabha passage for Vijay Bahuguna, accommodating Narendra Nagar MLA Subodh Uniyal in the cabinet and working out a safe seat for Harak Singh Rawat. However, the fresh controversy has put a question mark over the one-man show of CM Harish Rawat as well as his supporters.
Rumours were rife that 12 Congress MLAs will vote against their government in the state Assembly, in its budget session, to topple the Harish Rawat government. However, there were no developments till late evening and Harish Rawat was successful in placating angry members of the Bahuguna camp.
Addressing the media, Rawat said, "There is no threat to the government. All the MLAs are supporting the state government."
There's no denying that the entire controversy has badly rattled the Rawat camp's confidence. While the Congress may have been smiling when BJP leader Ganesh Joshi was arrested in Dehradun on Friday for assaulting a police horse earlier this week, the day ended on a rather sour note for them.
Apart from the dissident controversy, two people associated with the Harish Rawat government had to face some tough moments during the day as well as the Income Tax department raided the residences of liquor baron Rameshwar Havelia and mining businessman Inder Khattri.
Ex-Chief Minister Vijay Bahuguna, who has been completely sidelined by Harish Rawat, ultimately had the last laugh.