#UP2017: Won't ally with SP, but open to going with Mayawati, says Rahul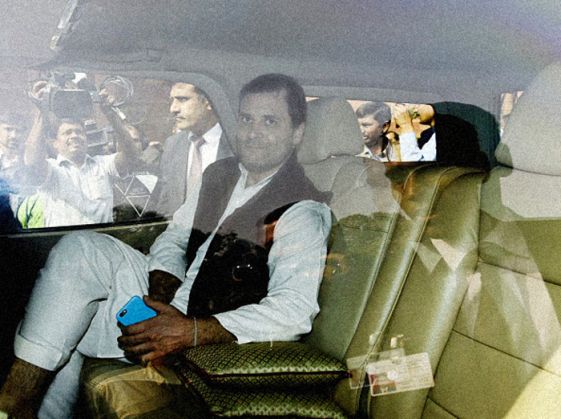 Attacking Prime Minister Narendra Modi for running a one-man show, Congress Vice President Rahul Gandhi said the people in his government were feeling powerless.
He was speaking at an informal meeting with input editors of 23 prominent news channels in New Delhi last week.
Asked about the suspense over his elevation as the party president, Rahul said he would take over as and when the party asks him to. He, however, added that he didn't believe in designations and hierarchies and that such posts should not deter him or other Congressmen from doing what they believe is good for the party.
Read- #JNUcrackdown redraws battle lines: it's the right vs the rest now
On whether the Congress would explore a pre-poll alliance for the 2017 assembly election in Uttar Pradesh, he ruled out any possibility of tying up with the ruling Samajwadi Party. An alliance with the BSP could, however, be worked out if the party agrees to an arrangement like the Congress has with the Left Front in West Bengal. The alliance though would be long shot, Rahul seemed to suggest, as BSP chief Mayawati may be unwilling to give the Congress as many seats as it wants.
To revive its fortunes in UP, the Congress has roped in the star poll strategist Prashant Kishor. He is expected to steer the party's campaign, from candidate selection to devising election strategy, something that has not gone down well with a section of the party's leadership in the state. Responding to queries on Kishor, Rahul said he has been assigned a very specific task, nothing more. "We know the issues we must raise during the campaign, but Prashant is good at packaging and marketing those issues," he reportedly said.
His own man
Another issue that came up during the interaction was the JNU crackdown. Rahul was asked whether he had consulted his party's leaders before visiting the JNU campus to express solidarity with students protesting against the arrest of Kanhaiya Kumar. He replied that many leaders had advised him against it but he didn't listen to them. Pointing at Randeep Surjewala, who was present during the interaction, Rahul said he was one of those who had asked him not to go to the university.
Rahul Gandhi: Party leaders advised me against going to JNU, but I didn't listen to them
Although he is known to have regular meetings with editors, this is the first time Rahul has interacted with input editors of news channels. Party insiders did not rule out this being done on Kishor's instance, presumably to improve relations with people who play a key role in deciding what does and doesn't appear on TV channels.
A senior Congress leader, however, sought to play it down: "It is his discretion who he wants to meet and who he doesn't. It was just an informal meeting and nothing much should be made out of it."
Update: The All India Congress Committee has released this statement: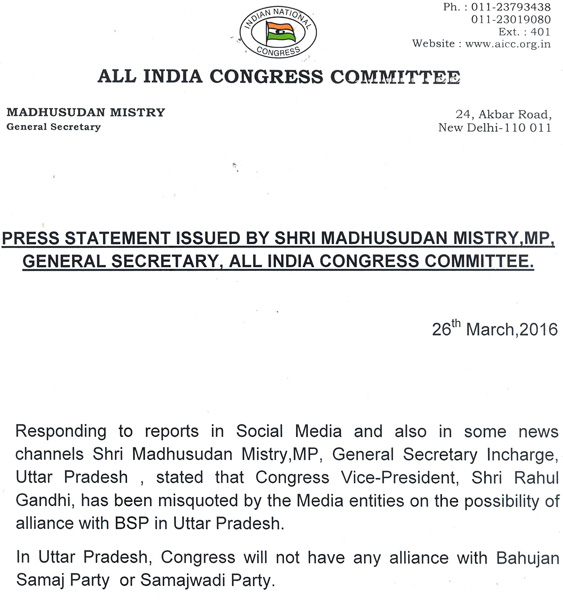 Edited by Mehraj D. Lone
More in Catch:
Politics pays: At Rs. 4 lakh p.m. Telangana MLAs will rake in more than IIT grads
Save your breath, dear cricket commentators: a handy list of things you needn't tell us
Sailor or spy: is the Indian arrested in Pakistan really an R&AW agent?