Two and a half years of Modi: 5 things no one can really find fault with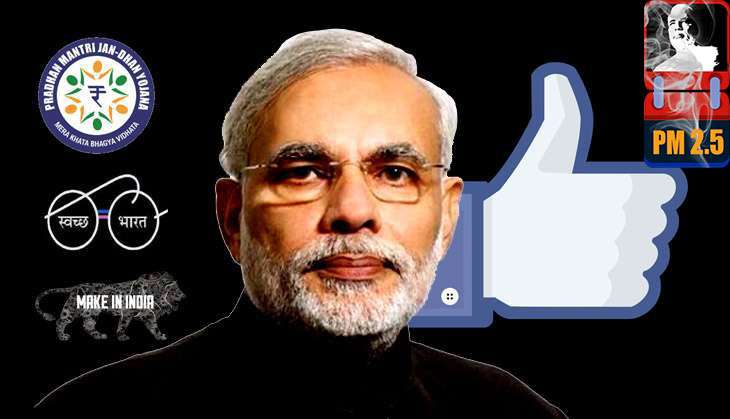 It\'s been two and a half years since Narendra Modi became Prime Minister, and this halfway mark of his tenure is as good a time as any to look back at his record.
It is easy to find fault with a figure as polarising as Modi. He is blindly followed as well as intuitively opposed by many, which makes it a hard task to evaluate his record without tangible parameters.
Indeed, the full impact of most of the big decisions taken under his watch is yet to be felt. However, some initiatives do stand out, more because of the message that they send out than the actual result achieved so far.
While one would be tempted to place the recent sudden demonetisation of Rs 500 and Rs 1000 notes in this category, this has been a problematic move, and has had negative repercussions on many fronts.
But there are at least five reasons that show the Modi government\'s intention to take decisions that have a wide ranging and largely positive impact. Here\'s a list:
At least 55 crore Indians out of the total 125 crore did not have any bank account till 2011. While the UPA government was also running financial inclusion plans, the NDA's Pradhan Mantri Jan Dhan Yojana has achieved a lot in just one stroke.
According to the government's own data, 25.68 crore bank accounts were opened under the campaign till 23 November 2016. Only about 23% of these are zero balance acounts, indicating that not only have people opened bank accounts in large numbers, they are also using them effectively to keep their earnings safe.
Swachh Bharat is a national campaign essentially aimed at bringing about a culture of hygiene in the country.
The programme may be limited to only constructing toilets in the popular imagination, but it has many wide ranging aspects.
It is also about better waste management, eradicating manual scavenging, and changing attitudes about cleanliness. An impulse of societal change at its core makes the programme praiseworthy.
Make in India is not merely a programme that aims to gradually transform India into a manufacturing powerhouse. Its real significance lies in the hope of creation of millions of jobs and small businesses. India lags behind not just in big-ticket manufacturing like defence equipment, but also in mundane items like small light bulbs.
As the country progresses on the path of transforming this image, small workers and traders stand to benefit as much as, if not more than, the big business houses. That is the real beauty of this aspirational programme.
The Sansad Adarsh Gram Yojana stands out among the multitude of schemes in the NDA government's basket, because the BJP and Modi himself have always been accused of being the vanguard of urban India.
Rural Gujarat, under Modi, did not see as much progress as the urban areas of the state.
It is commendable that the same leadership is now making MPs and many public figures spend time, energy and resources in creating model villages. The target of 2,200 villages is, of course, ridiculously low, making a case for the amplification of the scheme.
Apart from the many schemes that Modi has launched, there is one aspect of his personality that even his worst detractors have not been able to confront. He is always on the move, appearing to be on his feet continuously and, for his admirers, appearing to work for the nation without a break.
As this research points out, Modi makes one public statement in less than two days. And he reaches out using a variety of platforms, including political rallies, government functions, television, radio, social media and mobile applications.
This kind of energy in a 66-year old politician is rare, and even though no one knows what drives him, the PM does succeed in creating an aura around him.
Edited by Shreyas Sharma