Trust vote remains on as does Bopaiah. Put everything on live TV: Supreme Court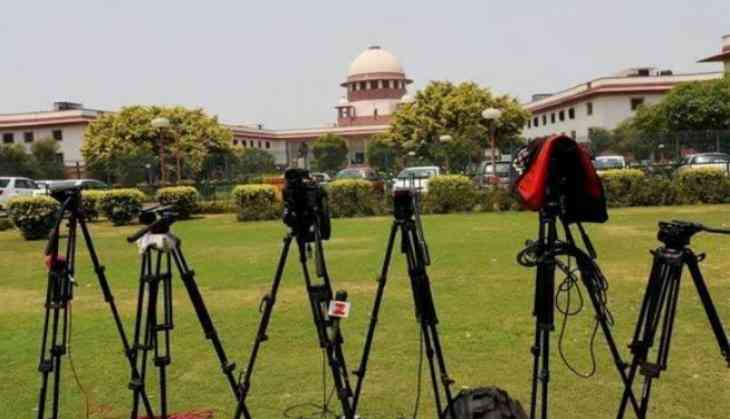 KG Bopaiah will continue to be the pro tem speaker of Karnataka Assembly and conduct the floor test Saturday evening and the process will have to be telecast live, the Supreme Court ruled Saturday morning.
The order came after the six-judge Bench sat to hear pleas by the Indian National Congress and the Janata Dal (Secular) that Bopaiah's appointment as pro tem speaker by Governor Vajubhai Vala was not correct and in contravention to established norms.
The same Bench of Justices AK Sikri, SA Bobde and Ashok Bhushan Friday directed Chief Minister BS Yeddyurappa to prove that he enjoyed the support of the majority of the members of the legislative assembly (MLA) Satudray itself. After this Vala chose the controversial Bopaiah, who has faced raps by the apex court ealier.
As Speaker, in 2010, he saved Yeddyurappa's government by disqualifying 11 rebel MLAs of the Bharatiya Janata Party before a trust vote. This was later criticised by the Supreme Court.
This was cited by petitioners, including Senior Advocate Abhishek Manu Singhvi and Kapil Sibal, to the court Saturday. Sibal argued that Congress's RV Deshpande should have been pro tem speaker instead as he was the seniormost.
To this the Bench said in that case it would also have to issue a notice to Bopaiah and hear his side. It was clear that the petitioners were afraid that Bopaiah would use underhadn means to manipulate a Yeddyurappa victory.
Additional Solicitor General Tushar Mehta, representing Vala, said the trust vote would be telecast live on local channels, to which the Bench said let it be telecast on all channels and laid the matter to rest.
Both parties expressed satisfaction on the order in front of the media and made it out to be their victories.