Tough fight ahead for Bengal Congress as 3 constituencies prepare for by-elections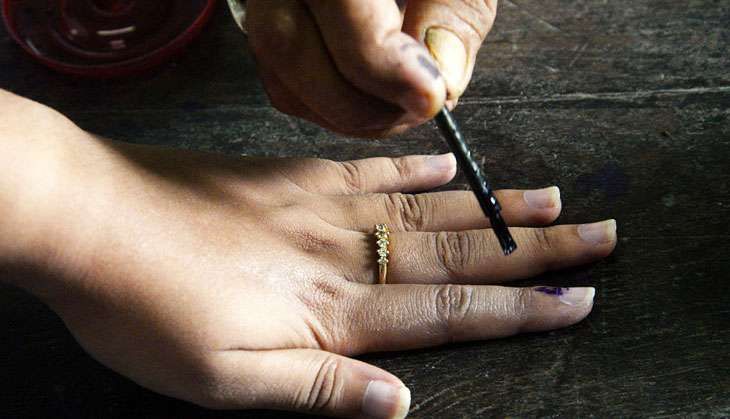 Bengal's forthcoming by-election scheduled on 19 November for three constituencies - Tamluk Parliamentary Constituency (PC), Cooch Behar (PC), Monteswar Assembly Constitueancy (AC) - will be a tough fight for the Congress.
The party needs to retain their seats but the odds seem to be stacked against them. With the Left Front having fielded candidates in three ACs, Congress are fearing that there is a chance that they may not go ahead with the alliance if their vote share increases.
While Congress has already declared that they won't field any candidate against the CPI(M),the fear of a split in the anti-BJP and anti-TMC votes coupled with mass defections from Congress to TMC has put the Congress in a fix.
Bengal Congress Chief Adhir Chowdhury said, "We do not want to develop any fissure in our alliance with the CPI(M) which has come up since the last Assembly elections, but at the same time we won't allow any split in the anti-BJP and anti-TMC votes."
Top leaders in Congress fear that vote share of the party will decrease further with the Left Front deciding to field their candidates alone in the three Assembly constituencies.
Moreover, Congress leaders are also fearing that there might be a break in the CPI(M)-Congress alliance if the Left Front gains strength in vote numbers as compared to the last election results.
Senior Congress leaders said that they will convene a meeting with CPI(M) leaders and will discuss the poll strategies to be taken before the by-election.
The forthcoming by-election is scheduled to be held in three constituencies which includes two Parliamentary constituencies Tamluk in East Midnapore, Cooch Behar and one Assembly constituency - Monteswar in Burdwan.
A bigger plan?
Political analysts, however, feel that the Left Front's decision to fight alone in the by-election will give both BJP and TMC a step forward in their plan of a Congress mukt Bharat.
Amol Mukherjee, eminent political analyst and former principal of Presidency College, said, "While Congress vote share is bound to decrease with the Left Front already having decided to field candidates on its own, the TMC vote share will further increase and it will be an acid test for the BJP as well when it comes to increasing its vote share in the state."
CPI(M) has decided to field Mandira Panda in Tamluk against Dibyendu Adhikary, brother of Loksabha MP Suvendu Adhikary, of TMC.
In Monteswar, CPI(M) has decided to field Md Osman and he will be fighting against TMC candidate Saikat Panja. Both TMC and CPI(M) is yet to declare any candidate for Cooch Behar.
Edited by Jhinuk Sen