Things fall apart: ahead of elections, rebellions rock Goa BJP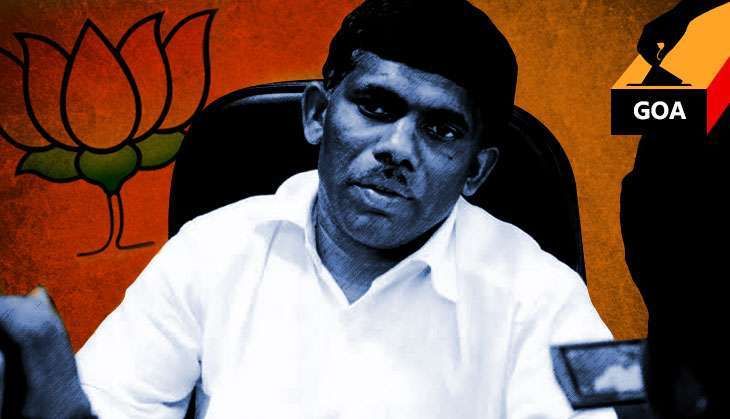 The Bharatiya Janata Party (BJP) in Goa is seeing unprecedented divisions among its supporters, as it prepares for the state polls on 4 February.
One state vice-president and other leaders have threatened to resign after the party left out two senior leaders from the first list of 29 candidates for the 40-member Assembly, released on 12 January.
Disgruntlement in the ranks had begun last year, when a large number of Rashtriya Swayamsevak Sangh (RSS) members quit en masse to form a rival political party, and gathered steam last month after two controversial MLAs were inducted into the party.
Tribal leaders' rebellion
In the 12 January list, the party renominated the 10-member cabinet except one minister - Ramesh Tawadkar, the minister for sports, agriculture and tribal affairs, and the only tribal representative in the cabinet.
Tawadkar's renomination has been uncertain for over a month, with rumours that he could be sacked on grounds of poor performance. Tawadkar has been unfazed, and in fact, launched his campaign with great fanfare earlier this month from the tribal-dominated Canacona constituency at the southern tip of Goa.
While the party has remained mum about Tawadkar, it is said to be weighing the cons of dropping a tribal leader. Its alternative choice is said to be Vijay Pai Khot, a non-tribal.
Nearly 400 supporters of the minister gathered at his residence in Canacona on 12 January after the list was released. "If they give the ticket to any other candidate, we will not campaign for him. We will work to defeat him," BJP's mandal vice-president Sanjay Komarpant told the press.
BJP South Goa vice-president Ganesh Velip, zila panchayat member Krishna Velip, Quepem mandal president Sanjay Velip (all three tribal leaders), along with Haj committee member Mansoor Shaikh, have also said they would resign from the party if Tawadkar is not renominated.
They said even the uncertainty over renominating him has come as an insult to tribal leaders in the region, adding that they could work to defeat the BJP in three other tribal-dominated constituencies, Quepem, Sanvordem and Sanguem.
The rebellion comes at a time when the BJP's Hindutva vote bank would be divided in favour of the alternate Hindutva alliance of the Maharashtrawadi Gomantak Party, RSS rebel-led Goa Suraksha Manch and the Shiv Sena.
Indeed, Tawadkar, who had a half-hour long meeting with BJP's Goa in-charge Nitin Gadkari on 12 January, has indicated that he could join the MGP-GSM-SS coalition.
Anger over two Congress MLAs' induction
But the tribal constituencies aren't the BJP's only problem.
The other senior leader left out from the first list is Anant Shet, the Assembly speaker. Shet represents the mining-dominated Mayem constituency, but his candidacy is hanging fire, like Tawadkar's.
Last month, the party had inducted two sitting Congress MLAs, Mauvin Godinho and Pandurang Madkaikar, which had drawn sharp reactions from within the party.
Madkaikar is a three-time MLA from Cumbarjua, a constituency where the BJP frontrunner was Siddesh Naik, son of Union AYUSH Minister and North Goa MP Shripad Yesso Naik.
The minister had publicly said that Madkaikar's induction was the 'wrong decision', about which he was kept in the dark. Two days later, he rowed back, saying that he was only unhappy about not having been consulted.
But BJP insiders say that Union Defence Minister and former Goa CM Manohar Parrikar - who orchestrated Madkaikar's induction - is himself uncertain about his decision. BJP workers in the constituency, who had so far worked to oppose Madkaikar, have not taken to working with him, and the workers who have come along with him.
In fact, Parrikar himself had, in 2014, charged Madkaikar of corruption in a land scam from 2004, when the latter was a minister. Parrikar had said in the state Assembly that he would initiate a vigilance inquiry against Madkaikar for allegedly transferring land acquired for a police station to his real estate company.
Godinho, the other entrant from the Congress, who represents Dabolim, had also been charged by Parrikar of power theft and illicit subsidies on power as power minister in the 2007-12 Congress government. After inducting Godinho, Parrikar said it was only an "attempt to scam", a statement that continues to draw much ridicule in the state.
On 12 January, after both Godinho and Madkaikar were officially nominated on BJP tickets, former BJP minister Wilfred Mesquita wrote an angry letter to Prime Minister Narendra Modi and BJP president Amit Shah.
"BJP leaders in Goa never wasted an opportunity and, in fact, used every platform, including the precincts of the august house of the people's representatives (Goa Legislative Assembly), to denigrate these two MLAs, whom they have now embraced... As a result, BJP leaders in particular and the party in Goa in general have lost their credibility," Mesquita's letter read.
Edited by Shreyas Sharma
More in Catch
Goa Assembly polls 2017: The hot seats, the names you need to know & the numbers
Why the biggest threat to BJP in Goa is Hindutva
Lost for words: SC verdict robs Goa's saffron parties of primary poll issue - language