The saga of Ram Gopal's return to Samajwadi Party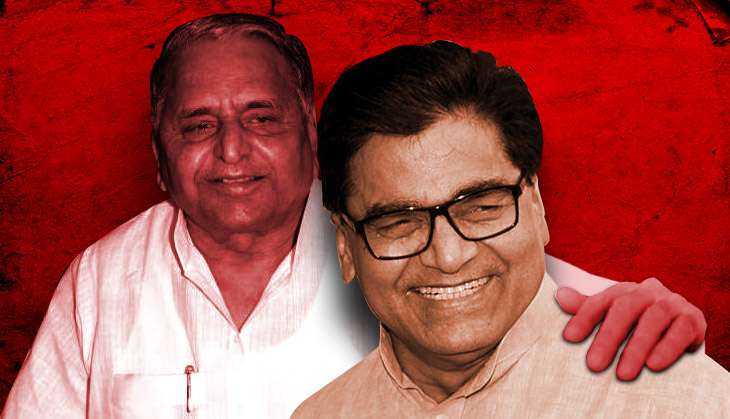 Professor Saab is back again in the Samajwadi Party (SP). Ram Gopal Yadav is known by that title in Uttar Pradesh's ruling party. He has been in the eye of the storm ever since the bitter feud broke out in his family.
Shivpal Yadav had expelled him from the party around two months ago for alleged anti-party activities. Now, the decision for his reinstatement has come from SP's National President Mulayam Singh Yadav.
It has been a no-holds-barred slanging match between the two factions of the party. Expressing his loyalty to the Shivpal Yadav camp, Amar Singh had gone to the extent of claiming that Ram Gopal should be held responsible if he is murdered. His tone has mellowed down following Ram Gopal's return to the party.
"Wo andar ke aadmi hain, main bahar ka...isliye kuch nahin kahunga (He is an insider unlike me. Therefore, I will not say anything)," Singh stated.
Ram Gopal Yadav, on his part, expressed his gratitude to Mulayam Singh Yadav. "I was never against the party. I have never spoken against it. I am in the Samajwadi Party and will remain in it," he said.
The story so far
His story of his ouster and eventual return to the party is interesting. Many incidents during the past two months help decipher this saga.
On 14 November, Ram Gopal Yadav broke down during a press conference called in Etawah. With a choked throat, he cited the party constitution to remind people that only the National President could have expelled him. Yadav also demanded that either Mulayam Singh should issue his expulsion order or the party should call its national convention to take a final decision in this regard.
As per SP's rules, the national convention is held every three years. Next such conglomeration is some time away. However, it can be called earlier if 40% members of party's national executive committee give their consent.
Interestingly, 40% members of the committee can also affect a change in party's national guard in cases of emergency.
Although, Ram Gopal Yadav fell short of suggesting such a coup, but the underlying message in his demand was not lost on anybody within the party.
Power push
Ram Gopal Yadav had been bolstered by the support of Akhilesh Yadav in making such an audacious demand. He reiterated that the party should declare Akhilesh Yadav as its chief ministerial candidate for the upcoming state elections and give him full right to select candidates.
The same party constitution that Ram Gopal Yadav evoked also states that the party can give authority to allocate election tickets to any of its leaders through the national convention, bypassing even the state president. The subtle signals sent by Ram Gopal Yadav seem to have worked for him.