The Dalit factor: how Bhagwat's comment led to the demise of BJP's partners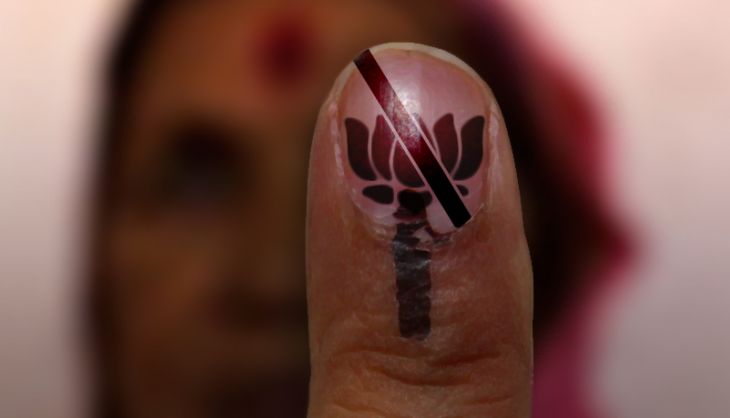 The hope
In allying with Paswan, Manjhi and Kushwaha, the BJP wanted to capture the Dalit/Mahadalit vote
Even analysts thought a combination of upper and lower castes was a winning formula for the NDA
The shock
Out of 40 reserved seats, the NDA won just seven
The BJP\'s allies won a combined total of six seats
More in the story
How RSS chief Mohan Bhagwat\'s remarks cost the NDA
How much did the coming together of Lalu and Nitish affect the Dalit vote?
When the bugle for the battle of Bihar was sounded, the BJP had a clear advantage. The party assumed forward caste votes were already in its fold. It hoped Narendra Modi's charisma would entice a large number of vaishya (merchant) votes, which come under the OBC category in Bihar.
Then, it allied with Ram Vilas Paswan's solid Dusadh vote bank, Jitan Ram Manjhi's Mahadalit base and Upendra Kushwaha's Koiri support. Many political analysts agreed that this social engineering formula seemed invincible.
Also read - Bihar was a debacle. And BJP doesn't know who to blame
Which is why the results came as a rude shock for the BJP leadership. Out of 40 seats reserved for SC/STs, the NDA won a paltry seven.
So what made the Dalits go against the BJP?
The sparks that burnt the NDA
RSS chief Mohan Bhagwat's remarks on reservation did a lot to erode the credibility of the NDA. It led to the likes of Paswan, Manjhi and Kushwaha losing face among their core supporters.
According to senior journalist Dilip Mandal, "The election had become upper caste vs lower caste by the time the second round of polling was over. Bhagwat's anti-reservation jibe added fuel to the fire. I still cannot understand why he made such a statement. The BJP and NDA could not clear the air on their reservation policy, while Lalu and Nitish were quick to capitalise on this statement. By the time Modi started to firefight, it was too late. People were not convinced that his word could supersede that of the RSS chief."
Meanwhile, two Dalit children were burnt alive in BJP-ruled Haryana. Central minister VK Singh shot his own party in the foot by making a remark comparing Dalits to dogs. Modi did not act against Singh, despite Manjhi's demand. As a result, all the backward class cards in the BJP's pack were rendered ineffective.
Paswan wiped out
Paswan's Lok Janshakti Party has managed to win only two seats in these elections. It lost all the 10 reserved seats which it contested.
Paswan's magic could not work even for his younger brother Pashupati Paras, who lost the Alauli seat by a margin of about 25,000 votes.
Paswan's nephew Prince Raj, son-in-law Anil Kumar Sadhu and daughter-in-law Savita Paswan also suffered humiliating defeats.
The same LJP had emerged as a frontrunner in no less than 34 assembly segments during the 2014 general elections. It was victorious on six Lok Sabha seats, with a total vote percentage of 6.5%. This time it polled only 4.8% of the total votes.
Out of 40 seats reserved for SC/STs in Bihar, the NDA won a paltry seven
Senior journalist Gyaneshwar explains the reasons for the LJP's poor showing, "Paswan gave precedence to family members in the allocation of tickets. It cancelled the candidature of Baby Kumari at the last moment from Bochaha seat."
Kumari was replaced by Paswan's rebelling son-in-law Anil Kumar Sadhu. However, Sadhu bit the dust; he finished fourth with only 7,383 votes. Kumari, on the other hand, became the only independent candidate to win from a reserved category seat. She defeated JD(U)'s Ramai Ram by a margin of 24,000 votes.
No magic from Manjhi
Manjhi's failure was no less monumental. There was speculation that he might dent the grand alliance after he was removed from the Chief Minister's post.
His new party, the Hindustani Awam Morcha (Secular) contested 20 seats. But only Manjhi could win his Imamganj seat. The former CM was also a contestant from Makhdumpur, where he was beaten by the RJD candidate with a margin of 27,000 votes. Manjhi's son lost the Kutumba seat to the Congress candidate by over 10,000 votes.
Upendra Kushwaha's Rashtriya Lok Samata Party (RLSP) fared no better. It fielded 23 candidates, and only two were successful. Compare this to 2014, when the party had won all three Lok Sabha seats allocated to it.
Also read - BJP's #BiharResult postmortem report: don't blame Modi, Shah, RSS
How the game was lost
The LJP, RLSP and HAM(S) contested 84 seats in total. They could manage to win only five. However, the BJP's performance was no better on reserved category seats. Out of 22 candidates from reserved constituencies, 17 lost. Even the Congress performed better than the BJP in this respect, winning six reserved seats.
Lalu Prasad, in fact, emerged as the tallest leader of the Dalits, as his RJD won 14 reserved seats, while 11 JD(U) candidates were also victorious.
The grand alliance didn't just win the larger number of reserved seats, but its candidates won with higher margins as well. Fourteen of its candidates won with margins of above 20,000 votes. Its unsuccessful reserved category candidates also lost by narrower margins.
Paswan chose family members over strong candidates like Baby Kumari - and each of them bit the dust
Senior journalist Surendra Kishore explains why the NDA allies proved to be non-starters.
"Bhagwat's anti-reservation statement alienated a large number of Dalits. The general perception was that all constituents of the NDA are against reservation. People could not understand how people like Manjhi, Paswan and Kushwaha could reconcile with Bhagwat's statement. This was the reason they suffered even greater losses than the BJP."
Shrikant Sharma, director of the Jagjivan Ram Institute of Parliamentary Studies and Political Research in Patna, says: "The election data suggests that if Lalu and Nitish would have put up joint candidates in the 2014 general election, even at the peak of the Modi wave, they would've won 148 assembly segments.
"The vote base of the grand alliance was consolidated to a great extent by the coming together of Lalu and Nitish, whereas all the NDA cards failed in the face of strong caste polarisation. Not even Kushwahas voted for Upendra Kushwaha.
"The truth is that NDA's vote base was weaker than the grand alliance from the beginning."
Today, the situation is such that leaders like Paswan, Kushwaha and Manjhi have to seriously think about their political relevance.
READ MORE - Party spoiler: why #BiharResult has cracked open BJP's #MissionUP
#BiharResults: Why Rahul Gandhi needs to smile and be worried as well