The autumn of an apparatchik, the uneasy challenges of another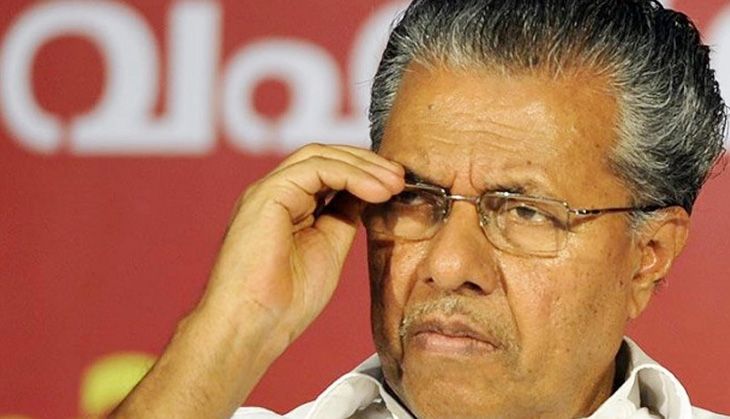 In north Kerala's Dharmadom town, the wall along the main road leading up to CPI (M) leader Pinarayi Vijayan's house is painted with murals of his rise up the communist hierarchy. One of them has him standing next to AK Gopalan. Another one has him standing near a crowd during the 1970 Tellicherry riots. The murals are also a short history of the communist movement in Kerala.
Now that he moves to Trivandrum as Kerala's chief minister, a rich legacy of communist activity and lessons learnt at the feet of the great masters that will bear upon Pinarayi. He has the image of one who stands strongly by his cadres, not averse to a bit of street violence, not turning the other cheek and the one who feels that he earned every laurel on the way to the big job. For Pinarayi, to push aside the never dying ambition of VS Achuthanandan will be easier this time, since he has prepared well for it.
Also read - BJP's lone victory underplays the party's impact on Kerala
Unusually reticent for a Marxist who relies on rhetoric as a weapon, Pinarayi has over the last decade taken control of the party, its internal structures and its assets, including a television channel, various offices, real estate and a powerful newspaper. For a long time, he tried but failed to contain his rival VS, whose longevity, many say, is partly due to this desire to deliver a final punch to Vijayan before giving up. Age has not withered VS. It has only made him angrier and is likely to remain a thorn for Pinarayi.
A pragmatist, who seldom speaks Marxist jargon, Pinarayi, as the party's state secretary, build up the CPM, modernised it and gave it a TV channel, which added to the party's mass circulated daily newspaper, gives it formidable media clout in Kerala.
For Pinarayi, this is the time to encash all that he built up over the years. A formidable battery of MLAs back him, including Thomas Isaac, MA Baby, Kodiyeri Balakrishnan and many others who form the second line of leadership within the party.
Also read - Verdict 2016: BJP rising, Congress floundering, Left middling
Unlike VS, whose remains stuck to a Stalinist past, Pinarayi has shrugged off the coat of a stereotypical apparatchik. He is not averse to sitting across the table with the corporates nor dining with Kerala's Gulf oligarchs.
To prop up Kerala's crumbling infrastructure, Pinarayi will have no option but to privatise some sectors. The transport and the power sectors are perennial losers and there is little doubt that a private power transmission company will be brought in to sustain the state's basic power needs (Delhi, Mumbai model).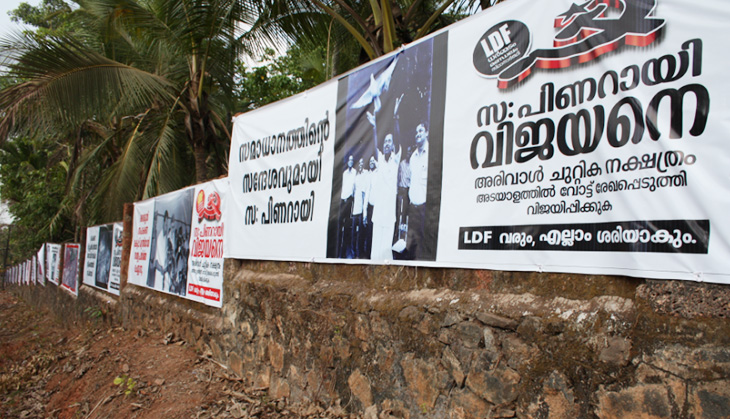 File photo
Will Pinarayi bite the bullet? There is no industry in Kerala and agriculture, apart from cash crops and spices, are almost non existent. And the state's remittance economy is fragile. A tremor in Iran, Saudi or Abu Dhabi can bring Kerala crashing down. Kerala is already feeling the effect of the oil price crash.
With one eye on the hard working diaspora and the other on his extortionist and nihilistic cadre, Pinarayi's vision is deliberately blinkered because no other Marxists leaders will take no initiative to encourage local production. He has his task cut out. And will soon realise that mass support is a perishable commodity.
Pinarayi should not be a hapless prisoner of ideology, which he himself has often conveniently forgotten. For him it best remains forgotten. Doubly difficult, he has to reinvent the party in Kerala or it will go the way of West Bengal.
It is the brave migrant sons of Bengal (estimated 40 lakh) who now man construction sites and paddy fields in Kerala, since Keralites do not do manual work. The state now has four gleaming international airports, all build to sent its brave sons on other shores to work. It is time the new government looked at ways to turn Kerala into a production hub or create jobs at home. Kerala needs assembly lines not airports. One more private airport is waiting for sanctions.
Kerala has massive achievements in educations and health care unmatched in any other place in the world. So Kerala is actually turning into a geriatric ward with organ transplant being the new buzzword. What about its young who hang around travel agencies and visa fixers?
The Kerala that awaits Pinarayi is a tortured animal. It will ask for compensation. Its young will ask for money, for jobs and for new Dubais. At the moment, no one seems upto the task, not even the resurgent CPM.
More in Catch -The Kerala verdict: the winners, losers and an emerging third force
'He who must not be named': Wait on for LDF to reveal Kerala's next CM