Special assembly session on women's safety: how serious is AAP?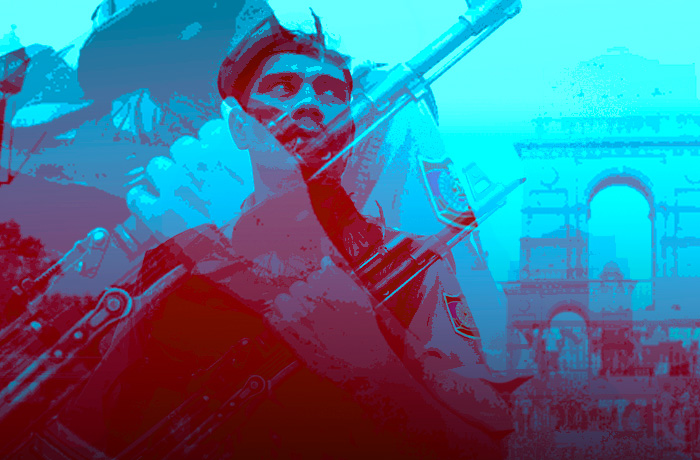 The gambit
Delhi\'s AAP govt is calling a special assembly session on 28 July to discuss women\'s safety
An inquiry commission is to be set up to study complaints of gender violence
The party hopes this will make it look like it\'s doing something on this important issue
Because of the tussle between the govt and the police, AAP hopes it can make the cops look bad
The reality
NGOs working on women\'s safety say the govt is not doing enough to help them
The funding they get is insufficient for hiring good counselors
The govt is also trying to close down Gender Resource Centres, which help victims
It wants to replace these Congress-commissioned centres with its own model
The Aam Aadmi Party has mastered the politics of confrontation and staked its survival on it. The party has again escalated its fight against the Delhi Police by calling for a special assembly session on women's safety on 28 July.
Party members say they will constitute a commission of inquiry, which will receive and study complaints concerning gender violence in the capital.
Securing political brownie points
Chief Minister Arvind Kejriwal is looking to achieve two goals by constituting this commission.
First, after being snubbed by the Delhi Police commissioner BS Bassi, this commission will go some way in showing how the Delhi government can deal with crimes against women independently of the police.
In a day-long debate, or 'chorus', since 67 out of 70 assembly members are from AAP, the party plans to talk at length about cases of sexual harassment that were brought to the notice of the Delhi Police, but were not solved. It can thereby shame the police.
The second motive is to send a public message that despite not getting cooperation on the issue, the AAP is still working on the problem. According to a party source, there is no timeline as to when the commission set up by the government will finish its inquiry, so it will have something to show for on the issue of violence against women.
"The commission may take six months, possibly eight; no one is sure about it right now. It will be a recommendatory commission that will basically be given the task of finding out the loopholes in the system and then submit those findings to the Delhi assembly for them accept or reject it. Till that time the government will be able say how, despite non-cooperation from police, it kept working on this front," said a party source.
In a bid to shame the police, AAP plans to talk about cases that were brought to its notice, but not solved
But leaving aside political theatrics and public show, AAP, which criticises the police for inaction in cases of violence against women in Delhi, fares no better itself in dealing with post-traumatic rehabilitation of victims.
Lack of counselors
NGOs that are engaged by the Delhi government to provide counseling to victims of sexual violence are critical of the government's approach.
"After the infamous 16 December 2012 gang-rape incident, more women have been coming to us for counseling. We're getting about 12-15 cases daily, but there are hardly any counselors to help them. Delhi government's whole approach to helping the victims has been ad-hoc - that counselors be called as and when needed," said Yogesh Kumar, secretary, Pratinidhi, an NGO based in Delhi.
Kumar said the aid they get from the government allows them to hire counselors at Rs 7,000 a month, and they are outright incompetent.
"Some victims require four to five sessions of counseling, right from the reporting their case to their medical examination to the trial stage and final conviction. If the counselors are disinterested or incompetent, the victims don't get much help from the entire process."
Ignoring and dismantling current centres
Reena Banerjee runs an NGO, Navshrishti, one of the government-appointed Crisis Intervention Centers (CICs), which provide support to victims of rape, domestic violence and torture and rehabilitate them. According to her, the government, by its confrontational stance, has kept social sector schemes on the back foot.
"The previous government worked to create Gender Resource Centres, which became one window help centres that ran many programs for women, like technical training, skill training, basic education, legal help, healthcare, etc. For the past seven months, the workers at these GRCs haven't received their salaries. This is how serious government is about helping women," says Banerjee.
"Women have come to us asking why can't they get their medicines. We don't have an answer. In desperation, on 17 July, around 3,000 workers of GRCs had to gherao the deputy CM, Manish Sisodia, demanding their salaries. For a party that came to power after promising women's security, their record seems pretty hopeless."
Banerjee says that to expect Delhi Police to react to every crime is not reasonable. "Women have to be encouraged enough by the system to raise their voices and report crimes against them to the police, or if need be, raise their voices against the police as well. All the government is doing right now is confrontation."
Dr Gyanendra Kumar, executive director of Mahila Vikas Sansthan, works with government on several schemes for women.
"It is true that blaming each other will not help. There is not much police can do to prevent crimes against women, so agencies will have to work with each other to help women in distress. Now what we have just heard is that the government will close down GRCs and bring some other model in place. GRCs have done good work and helped women in Delhi stand on their own feet, we hope that the new changes are equally competent," he says.