Sonia's Shahenshah to Nitish's Jumla Babu: many names of Narendra Modi
Responding to the allegations against her son-in-law Robert Vadra, an angry Sonia Gandhi hit out at Narendra Modi, saying that "he is a PM, not a Shahenshah".
Modi has been called many names in the past, by his opponents as well as his supporters. Delhi chief minister Arvind Kejriwal, for instance, called Modi "a coward and a psychopath" on Twitter.
A master at PR, Modi has cleverly used many of these names to increase his popularity. Negative epithets like 'Maut ka Saudagar' and 'Chaiwala' as well as positive ones like 'Hindu Hriday Samrat' have added to the cult of Narendra Modi.
Also read: Vishnu's avatar, Mahatma, economist: 10 crazy things Modi has been called
Here's taking a brief look at the good, the bad and the ugly names Modi has been called in his career.
Shahenshah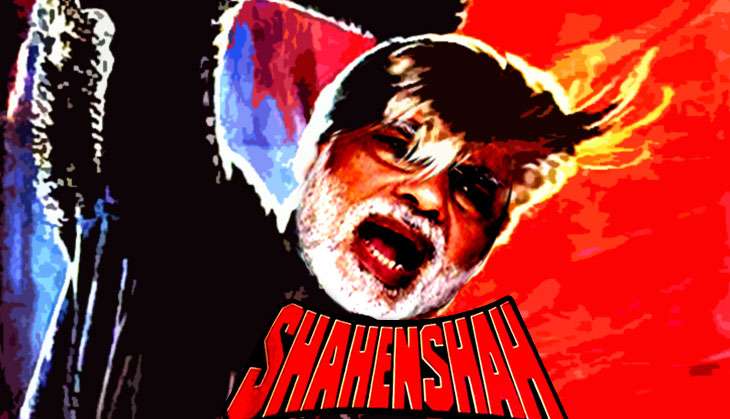 Malik/Catch News
Given by Congress president Sonia Gandhi, this is the very latest sobriquet Modi has earned. Needless to say, it incensed BJP supporters and the party called her remark "deplorable". Perhaps, what incensed fans of the Hindu Hriday Samrat was not so much Modi's comparison to a king but the use of an Islamicate term Shahenshah. For Sonia Gandhi, it must have been a sweet revenge against Modi, who used to call the UPA government "Dilli Sultanat" and Rahul Gandhi a "Shehzada".
Rather than get into the Hindu versus Muslim debate, we thought it would be better to take the Shahenshah remark with a filmy pinch of salt.
Maut ka Saudagar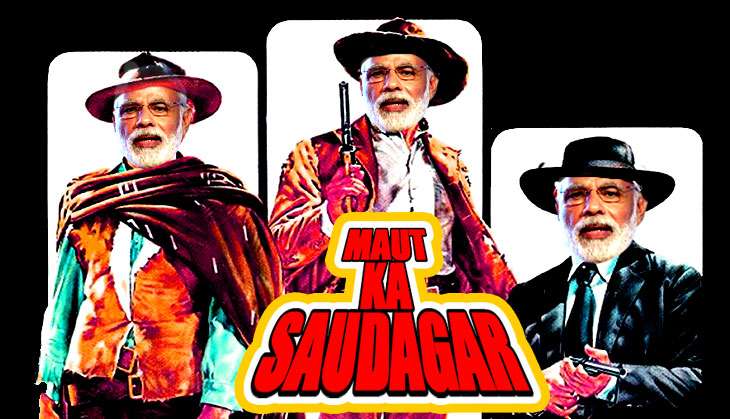 Malik/Catch News
This isn't the first time Sonia Gandhi has given Modi a title. Few can forget her Maut ka Saudagar remark in the run-up to the 2002 Gujarat elections. Though this was a powerful attack from Gandhi in the aftermath of the Gujarat riots, Modi turned it around by presenting it as an insult to Gujarati pride.
Also read: Sonia Gandhi dares 'Shahenshah' PM Modi to conduct probe against Robert Vadra
Feku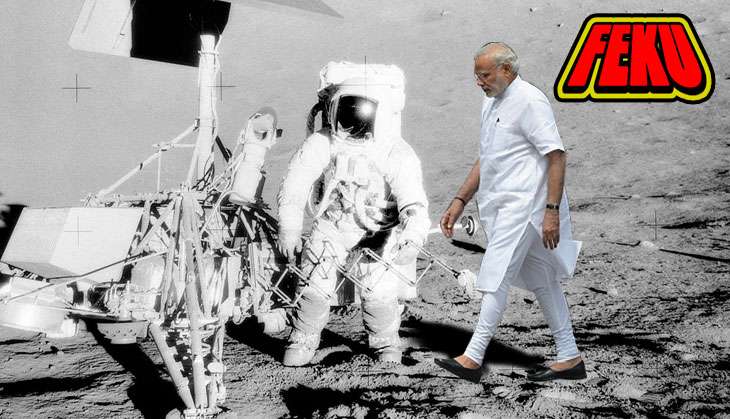 Malik/Catch News
Perhaps the most witty epithet coming from Modi's opponents is "Feku". It is supposed to have been created by Congress supporters in response to the "Pappu" title given to Rahul Gandhi by BJP's social media army. The "Feku" title caught on, especially given Modi's tendency to make exaggerated claims. For instance, he is known to have claimed that the mother of Maharana Pratap's horse Chetak was a Gujarati. Or that he could track the movement of Chinese troops in Indian territory through Google Maps.
Jumla Babu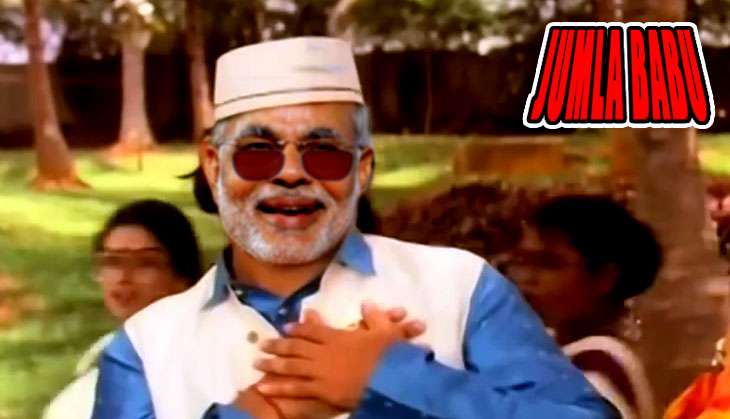 Malik/Catch News
If Feku came up in response to Modi's exaggerated claims, Bihar chief minister Nitish Kumar called the PM "Jumla Babu" for allegedly making false promises. Of course, Modi has his own right hand man - BJP president Amit Shah - to blame for this.
Shah is known to have said that Modi's promise of bringing back black money was just a "jumla", that is something that shouldn't be taken seriously. Nitish's publicity team - ironically headed by Modi's former spin doctor Prashant Kishor -- is said to have projected Modi as a cartoon character Jumla Babu, who is out to dupe Bihar's voters. In the run-up to the 2014 elections, West Bengal chief minister Mamata Banerjee coined a similar sounding name for Modi - Danga Babu.
Hindu Hriday Samrat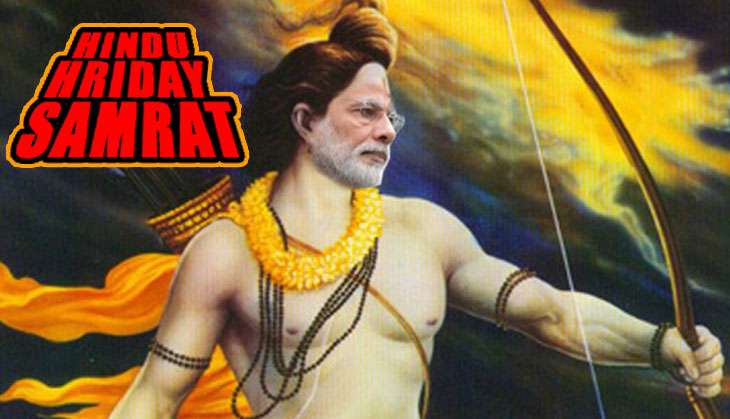 Malik/Catch News
Of course, for many core BJP supporters Modi remains a Hindu Hriday Samrat, who they believe taught Muslims a lesson in 2002. After becoming prime minister in 2014, Modi graduated from being a king of Hindu hearts, to an actual Hindu deity.
On his 65th birthday, he was worshiped as an avatar of Lord Vishnu. Union minister M Venkaiah Naidu called him "God's gift to India". He was seated along with Lord Ganesha at a giant Ganpati mandap in Surat during last year's Ganesh Puja.
Uma Bharti went to the extent of saying that Modi, Amit Shah and Arun Jaitley are Brahma, Vishnu and Mahesh. Of course, the comparison of Finance Minister Jaitley with Mahesh (Lord Shiva) the destroyer, didn't bode particularly well for the economy.
The hero-worship proved short-lived for some fans like veteran lawyer Ram Jethmalani. From being one of those who hailed the PM as an avatar of Vishnu, Jethmalani changed his stand to say that he had become a victim of a fraud promoting Modi.
Chhote Sardar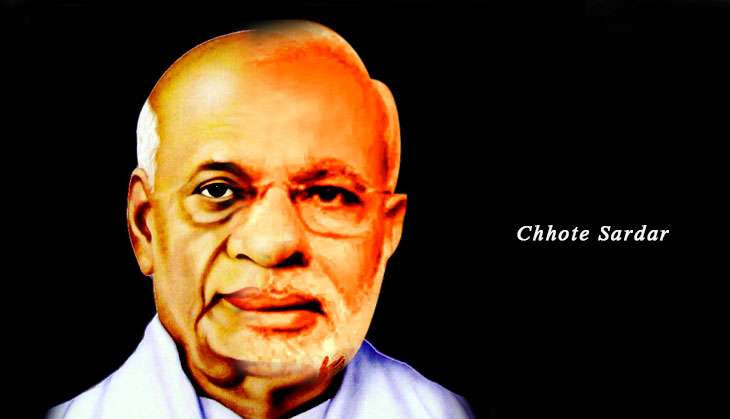 Malik/Catch News
During his days as Gujarat CM, Modi's supporters loved to call him Chhote Sardar, to showcase as the heir to Sardar Vallabhbhai Patel. Modi, too, left no stone unturned to appropriate Sardar Patel's legacy. But Modi's rival, former BJP man and Congress leader Shankarsinh Vaghela, said "Modi's isn't Chhote Sardar but Khotte (false) Sardar".
Also read: Arun Shourie demolishes Modi's 2 year rule: 10 key points